Sky-Borg & Sky-Net Have Merged; Track-em, Whack-em, & Stack-em Now In Force!
Copyright © GenSix Productions 2021, All Rights Reserved
( NOTE: These SQ PRIVATE BRIEFINGS will soon only be available to Q FILES Subscribers ONLY. So if you want to keep hearing about 'what's really going on' please support our effort to get you the real-news and sign up for Q Files today: https://qfiles.tv )
Steve Quayle: "When I came up with the term 'Track-em, Whack-em, & Stack-em' it was meant to be a catchall phrase referencing the danger of cell phones, or as I call them, 'hell phones,' in our new Orwellian-Luciferian, Control-Grid of a Society (or the Matrix). Obviously, in this SQ PRIVATE BRIEFING, we're revealing how their sophisticated satellite-tracking and targeting works (see links and graphics below), but more importantly, everyone needs to read Science Guy's explanation of our cell phone systems, and how truly dangerous and deadly they have become. They have the capability of targeting each and every person, with the ability to kill quickly, silently, or secretly initiate pathogens in anyone's biological genome! This means they can create mass-slaughter without anyone knowing, and blame it all on their latest PLAN-demic. Nothing can be traced back to them even though blood will be all over their hands.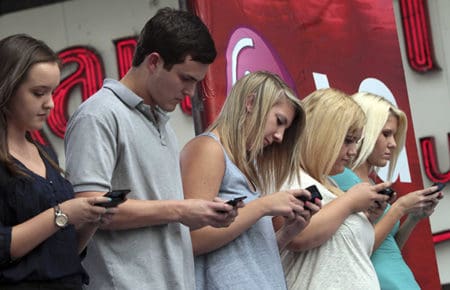 The latest information on graphene, nano-machines, and assorted mutagenic-injection-adjuncts that now reside in every person who received (or will be receiving) these dangerous human-genome-destroying-injections – is staggering! Not only is the apocalypse upon us, but death now resides within everyone who was WHACK-cinated by what one of my subscribers has termed: 'Satan's Serum.' Pay close attention to (read at least twice!) the explanation given by Science Guy that is included in this SQPB. You will see afresh the relevance of the words of Jesus when He stated that 'if the days weren't shortened for the elect's sake, there would be no flesh left alive.'
THIS IS A 5G CELL TOWER - NOTICE THAT THE ANTENNAS ARE CLOSE TOGETHER AND GO ALL THE WAY AROUND THE TOWER...
Ladies and gentlemen, those of us who carry cell phones in our pockets or purses make it incredibly easy for them to use this death-from-above technology for the destruction of the human race. We must not cooperate with the most dangerous Extinction Protocol of them all!
As noted above, very soon these SQ PRIVATE BRIEFINGS will be available, AT NO EXTRA CHARGE, to Q FILES Subscribers. Having our real news by membership only will help us steer clear of their totalitarian censorship and keep the content secure and available for those with ears to ear. Thank you for your support of Q FILES: https://qfiles.tv"
---
SKY-BORG: Planning for Mass Murder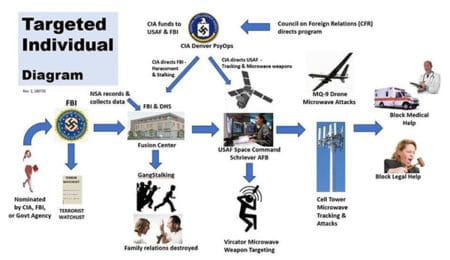 LINK: Sky-Borg_ATTACKS
---
Former Pfizer Employee Confirms Poison in COVID 'Kill-Shot'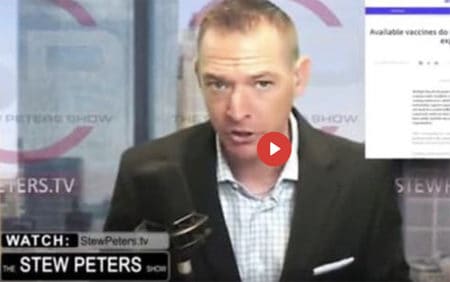 LINK: COVID_KillShot
---
How Graphene Reacts When Exposed to 5G Electromagnetic Discharge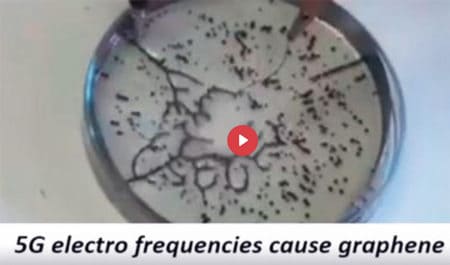 LINK: Graphene_Reaction
---
The Vaccinated Should Not Hold Cellphone Anywhere Near Brain Or Even, Body!
Graphene Oxide Is Key Ingredient In Mystery Needle!
HELLO STEVE -- UPON A QUICK CHECK HERE ARE SOME FACTS:
1> YES GRAPHENE IS ONE OF THE KEY COMPONENTS OF THE JAB
2> THE HEART IS NOT REALLY THE MAGNETIC CENTER OF THE BODY BUT IT IS THE CENTER OF THE PRIMARY CLOCK WHICH TRIGGERS YOUR HEART MUSCLE AND THAT ( HEART PULSE) WILL INDEED TRIGGER A GRAPHENE GATHERING WHICH WILL MAKE A PLACE FOR RED BLOOD CELLS TO FORM A CLOT RIGHT
WHERE YOU DO NOT NEED OR WANT ONE WHICH IS THE MAIN ARTERIES LEAVING YOUR HEART
HENCE NO MORE BLOOD FLOW AND YOU DIE OF WHAT LOOKS LIKE A HEART ATTACK BUT IN FACT IT WAS A GIANT BLOOD CLOT INDUCED BY THE GRAPHENE TRIGGER WHICH OCCURRED BECAUSE OF THE ELECTRICAL PULSES OF YOUR HEART BEAT... Science Guy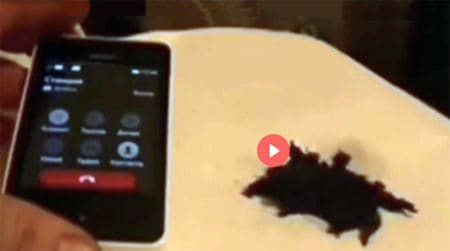 LINK: HellPhones_Video
---
From a Faithful Q Files Subscriber:
Hi Steve, I was just listening to your latest Q Files video and wanted to comment on roads being shut down in the future. A friend of mine was an over-the-road trucker 10 years ago and noticed the same road "maintenance" going on in every state. They would cut a large, deep rectangle out of a perfectly good road and place a large cable of bundled wire along with a few other metal parts. Then, reconstruct the road and pave it over again. He finally stopped and asked what was going on.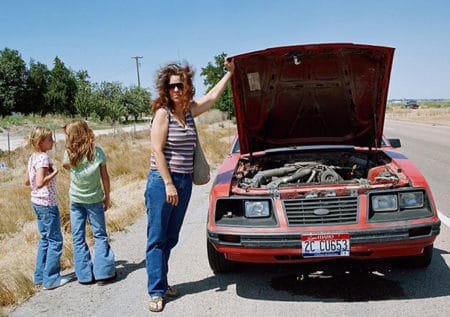 One of the workers told him that the assembly being installed, when activated, would turn off the electronics of any cars passing over that spot. (Thus, bringing traffic to a halt. Older cars would probably sail through if they weren't tied up in the traffic jam.) He said it was in case of "emergency". God bless, Margaret
---
SPECIAL SCIENCE GUY REPORT: Watching, Tracking, & Controlling People; How It Works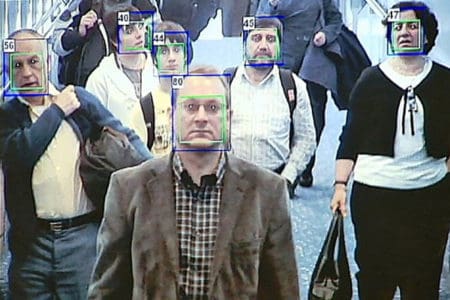 Report PDF: HowItWorks
---
EXTINCTION PROTOCOLS >>> WATCH NOW (Before It's Too Late...)
11 SPEAKERS -- Video-on-Demand or 5-Disc DVD Set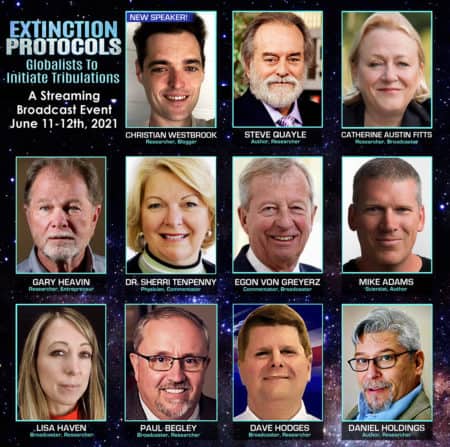 GenSix SHOP LINK: Order_VOD_DVD