Drought, Famine, Disease: Full-Scale Law-of-the-Jungle Now Unfolding!
Copyright © GenSix Productions 2021, All Rights Reserved
( NOTE: These SQ PRIVATE BRIEFINGS will soon only be available to Q FILES Subscribers ONLY. So if you want to keep hearing about 'what's really going on' please support our effort to get you the real-news and sign up for Q Files today: https://qfiles.tv )
Steve Quayle: "Today's PRIVATE BRIEFING is one of the most urgent and most time sensitive we have ever sent out. I feel an overwhelming desire to wake up our entire country to a catastrophe already taking place, so please listen carefully. The release of the trailer for my new film MEGADROUGHT: Vanishing Waters will show a vast amount of empty (or nearly empty) lakes, rivers, and reservoirs, and will reveal the extent of the disaster now facing us. A monster drought -- with the wildfires, famine and death it brings, is continuing its march eastward -- and nothing will stand in its way. We are watching the systematic destruction of the agriculture business, and the complete American way of life that we all have all enjoyed. The wonderful bounty that God once shed upon this land, when we walked in His ways, is literally drying up and becoming parched and worthless before our eyes.
MEGADROUGHT: Vanishing Waters will be Released in Late September - Watch for it!
View Film Trailer HERE: MegaDrought_Trailer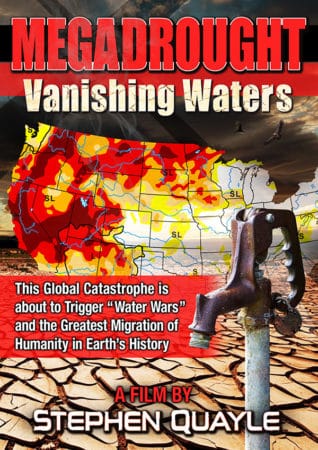 Everyone knows the fatal mistake of all empires. The truth of their ends lie in the dust bins of history, when professional ruling classes elevated themselves above the people. The same fatal mistake has been made in these United States. The End-of-the-Age has moved into the present tense, with no one needing to guess what scriptures mean when discussing the times in which we now live. This PRIVATE BRIEFING will lay out the approaching nightmare of hunger that is coming over us on a national level, exceeding the greatest famines in history. As always, the lens in which we need to view this calamity is through the words of Jesus when He stated that there has never been a time like this, nor would be again, and that He is shortening the days (prior to His second coming) for the sake of the redeemed. So, make sure you stand as one 'saved from the fire' to ensure that you will be protected as this country becomes consumed in flames.
The information included here comes from deep, underground intel sources that the public will never be made aware of, but as the Bible states: 'the wise will see and understand.' Read over everything we've included today and take it to the Lord in prayer. Bottom line: I've warned the public as boldly, and loudly, as I can. Denial and willful blindness will not deliver anyone from their lack of preparation. Food riots, civil disobedience, and war in the streets will soon highlight a total disregard for human life, and the law-of-the-urban-jungle is about to kick into high gear.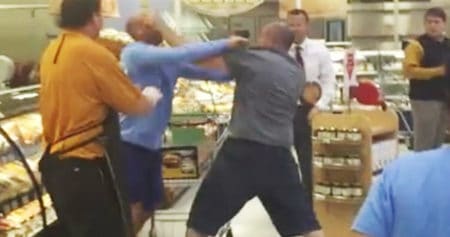 Every blessing is being ripped away by our national sin, perversion, and by embracing the Prince of Darkness in such an overt manner that Satan is now more openly spoken about than Jesus Christ. We have stopped lifting up the name of Jesus on a national level, and we will soon be paying the price. Total spiritual war is now underway against His followers, and those resisting the 'Great Reset,' aka the takeover of the New World Order. The Globalists are destroying all vestiges of God's glorious creation, including mankind itself. Extinction Protocols have been initiated in all realms, and no one outside of the Lord Jesus Christ Himself can make war on the beast and prevail. It's one thing to talk prophetically about the Battle of Armageddon, where the blood will run as high as the horse's bridal, and another thing to see blood in the streets of innocent men, women and children that will become meals for the fouls of the air and packs of wild animals.
This warning is meant to provoke you to action, that you might do what is necessary to sustain your life while you still have time. The continual question I hear is: 'How long do we have left?' -- which no human being can answer except to refer to the Scriptures that we can literally see happening all around us in real-time. So, I guess the answer is that WE ARE OFFICIALLY OUT OF TIME. I want everyone to pray over this briefing and ask the Lord what actions you can take today. Learn to discern the lateness of the hour and what God wants from each of us who are living at this critical time in history. As one of the founders of the survival movement, I will refer back to the same advice I've used for decades: 'You want to be where everyone else isn't, away from hungry, thirsty, and panicking crowds,' and you need to be prepared physically with food and water well ahead of time. DO NOT find yourself standing in an endless line, waiting, hoping that there will be something left to buy when you're finally allowed into the store (if it hasn't already been looted or burnt to the ground). Finally my brothers and sisters, be strong and courageous for the Lord our God is forever with us..."
Soon, these SQ PRIVATE BRIEFINGS will be only available to Q FILES Subscribers. Thank you for your support: https://qfiles.tv
---
Wildfire Burns Across Sierra Nevada For The First Time In History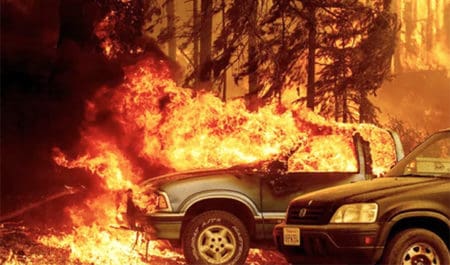 LINK: SierraNevada_FIRE
---
California BURNS: Fire Activity Map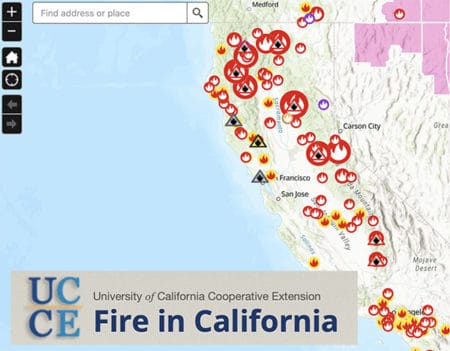 LINK: Cali_FIRES
---
WHAT ALL THIS MEANS TO YOU!
STEVE – This is how all the drought and food shortages will affect your listeners:
1> Tyson foods has zero OUTPUT from the processing plants they are shipping from cold storage should have zero ability to ship about November 5 or sooner
2> Pork producers down 80% in production and shipping from Cold storage expected end is November 1
3> Beef is shipping from Cold storage no more new beef after Nov 1 is the estimate at the CURRENT shipping rate to the stores
4> PRODUCE is 90% down and no crops from europe or MEXICO help cover should run VERY low by mid-September
All the major food production PLANTS are going offline due to no farm input materials and also no workers because the USDA demanded that food workers take the jab AND they all walked out from multiple plants and did not even shut down the machines they just walked out WHAT PEOPLE ALSO DO NOT UNDERSTAND IS THAT THE WATER SHORTAGE HAS REDUCED THE FOOD GROWING AS FOLLOWS:
PRODUCE HARVESTS WILL BE DOWN 90% THIS YEAR
CHICKEN PRICES WILL SKYROCKET BECAUSE OF THE 90+% LOSS IN THE CORN CROP WHICH IS FEED FOR CHICKENS AND HOGS. THE SOYBEAN AND WHEAT CROPS
THERE WILL ALSO BE A HARD CUT IN CHICKEN MEAT PRODUCTION BECAUSE TYSON FOODS TOLD ITS WORKERS NO VAX NO JOB. THE WORKERS SIMPLY WALKED AWAY FROM THE PROCESSING LINES WITHOUT EVEN SHUTTING ANYTHING DOWN. ALL THE WORKERS WHO WALKED OUT SAID THEY WILL ONLY COME BACK WHEN TYSON CHANGES ITS POLICIES! (NOTE: WHILE THE JOBS MAY SEEM TO MOST PEOPLE TO BE EASY FACTORY JOBS THAT IS NOT THE CASE AT ALL. THE AVERAGE TRAINING TIME FOR "SIMPLE" JOBS IS 90 DAYS AND COMPLEX JOBS AS LONG AS 6 MONTHS OF TRAINING)
PORK AVAILABILITY WILL BE DOWN BETWEEN 70 AND 85 PERCENT BECAUSE THERE IS NO CORN TO FED TPO THE HOGS.
BEEF AVAILABILITY WILL BE DOWN ABOUT 75%+ BECAUSE OF THE LACK OF FEED FOR THE NEWBORN ANIMALS AS WELL AS ALL THE GRASS HAS DRIED UP DUE TO THE MEGA DROUGHT GOING ON FROM THE WEST COAST TO ALMOST THE MISSISSIPPI RIVER BASIN. (NOTE: ANY MORE PROBLEMS IN BEEF PROCESSING WILL CAUSE FURTHER CUTS IN BEEF AVAILABILITY ON STORE SHELVES NATION WIDE.)
THERE WILL ALSO BE A LACK OF PROCESSED FOODS FOR 2 REASONS:
LACK OF SUPPLIES (MEATS, VEGETABLES, GRAINS)
MANY OF THE FOOD PROCESSING PLANTS ARE CLOSED DOWN ON COVID FEARS AND REFUSING TO BE JABBED WITH THE SHOTS SO THERE ARE NO WORKERS TO RUN THE FOOD PROCESSING LINES.THERE IS A MUCH MORE SERIOUS PROBLEM FACING THE FOOD PROCESSORS: TOTAL WATER SHORTAGE BECAUSE WITHOUT WATER THEY ARE UNABLE TO PROCESS THE INCOMING FARM GOODS AND PROCESS THEM!
Stay Safe... Science Guy
---
Minnesota Imposes Water Restrictions As Drought Worsens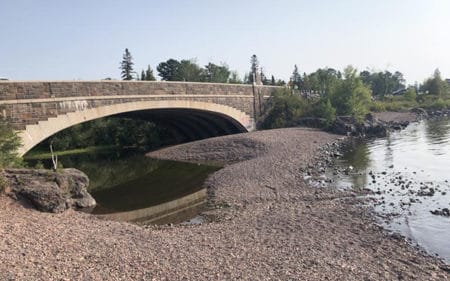 LINK: MinnesotaDROUGHT
---
Colorado River Water Shortage Significant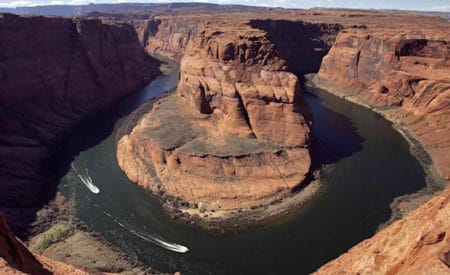 LINK: ColoradoRIVERCrisis
---
Biden Plan Could Force Thousands Of Family Farms to Sell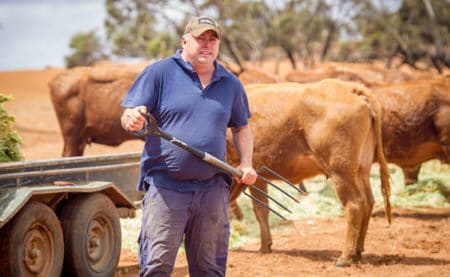 LINK: EndofFamilyFarms
---
REVIEW CONTEST: Win Free Books Sent Anywhere in the U.S.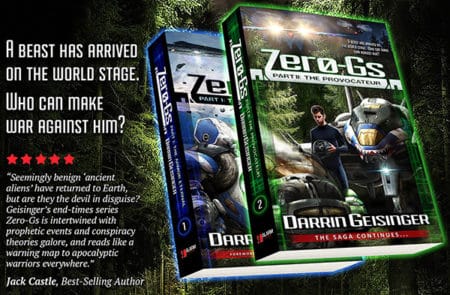 For those of you who have gone 'down the rabbit hole" of Zero-Gs Part II: The Provocateur, leave a review on the book's Amazon Page and you will be entered to win a set of novels (PartI & Part II) sent FREE anywhere in the U.S.! Just leave your review before the end of August 2021, and make sure your name and State are at the end of the review (ex: Sue Miller, Utah). The winning review will be chosen September 1st. Please send any questions to [email protected]
To Get Books: Book_Info_HERE
To Review & Enter Contest: Review_Book
---
EXTINCTION PROTOCOLS >>> HAVE YOU SEEN THIS YET?
11 SPEAKERS -- Video-on-Demand or 5-Disc DVD Set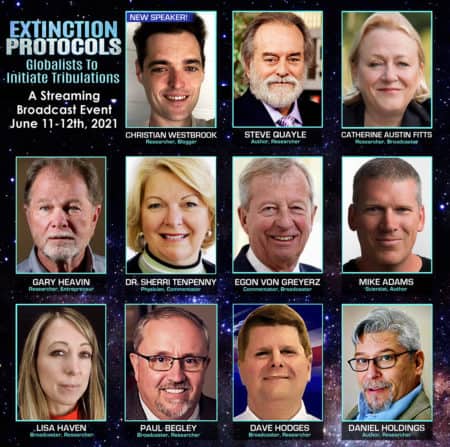 GenSix SHOP LINK: Order_VOD_DVD