Copyright © GenSix Productions 2021, All Rights Reserved
"At what instant I shall speak concerning a nation, and concerning a kingdom, to pluck up, and to pull down, and to destroy it; If that nation, against whom I have pronounced, turn from their evil, I will repent of the evil that I thought to do unto them. And at what instant I shall speak concerning a nation, and concerning a kingdom, to build and to plant it; If it do evil in my sight, that it obey not my voice, then I will repent of the good, wherewith I said I would benefit them..."

Jeremiah 18:7-10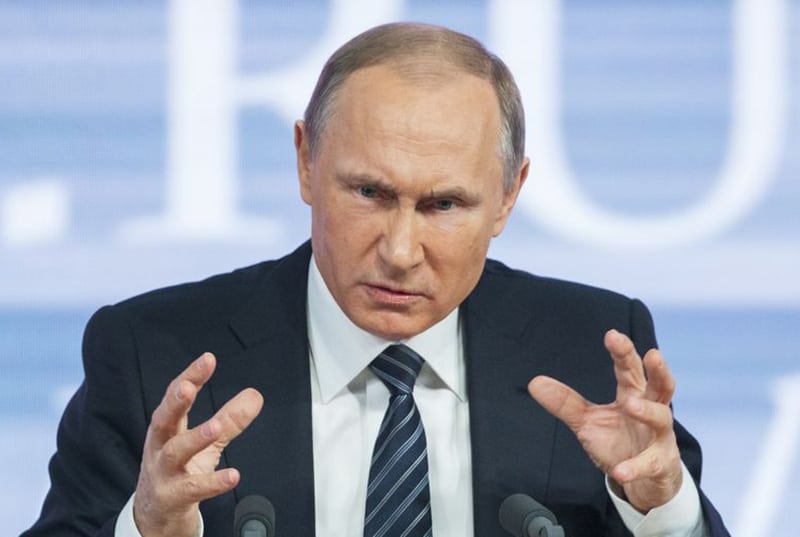 The Apocalypse of St. John, better known as the Book of Revelation in the New Testament, is now unfolding before our eyes. We are being confronted by politicians on both sides of the aisle who are intentionally provoking a nuclear confrontation with Russia. Their efforts go beyond the Ukraine, Eastern Europe and NATO, as the unseen hand of Lucifer orchestrates the start of World War III. While the corrupt politicians are calling for war in order to distract us from their many failures, Lucifer has a different goal entirely. The devil is fomenting world conflagration so that the 'Man of Peace' can take to the world-stage and save our civilization from total destruction, garnering love and loyalty from a planet-wide population steadily trading away their pure, genetic humanity by embracing mutagenic injections and biggest lie since the Garden of Eden. 
But before the Man of Peace can call for peace, all hell is going to break loose. Maximum-Death is about to be set in motion by some of the most insidious weapons EVER POSSESSED by any nation. And which nation controls the worst of them? You guessed it: RUSSIA. From super-cavitation torpedoes launched from their state-of-the-art submarines and their hypersonic nuclear missiles, to electronic-warfare weapons capable of easily taking down our F-35s, or anything else we can put in the air. While the U.S. has been lazily trying to keep our 50-year-old technology running, Russia has stockpiled an advanced arsenal with enough firepower to wipe out the U.S. in minutes.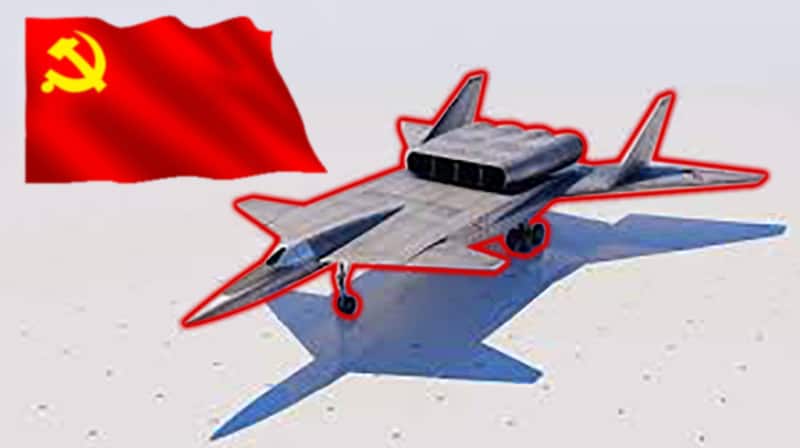 Operation Wave Rider, a flying weapon meant to 'surf us into the apocalypse,' is an advanced aerial platform able to fly at 300,000 feet beyond Mach 20! This Russian engineering-wonder is capable of generating a shockwave equivalent of a 25-megaton nuclear weapon. In addition to the weapons I've already mentioned, Russia's advanced electronic warfare is decades ahead of the West, as recently demonstrated by another of our F-35s being reportedly shot out of the air!
The question must be asked: why would the leaders of (the former) USA intentionally welcome and provoke such a powerful, rival nation that has the ability to wipe us off the map in minutes? Should Russia decide to initiate a nuclear first-strike on major American cities, along with our underground continuity-of-government installations and missile silos, everything of military significance in this country will be instantly vaporized. Every president since George Bush Senior has been gladly handing out advanced technology to America's enemies for financial gain. These actions will ultimately bring about a Third World War that Freemason Albert Pike and Mazzini spoke about coming to pass. Every form of technological treason has been in play by traitors within our own government, high technology firms, international bankers and foreign nationals. They have turned the U.S.A., the world's once great super-power, into a sitting duck.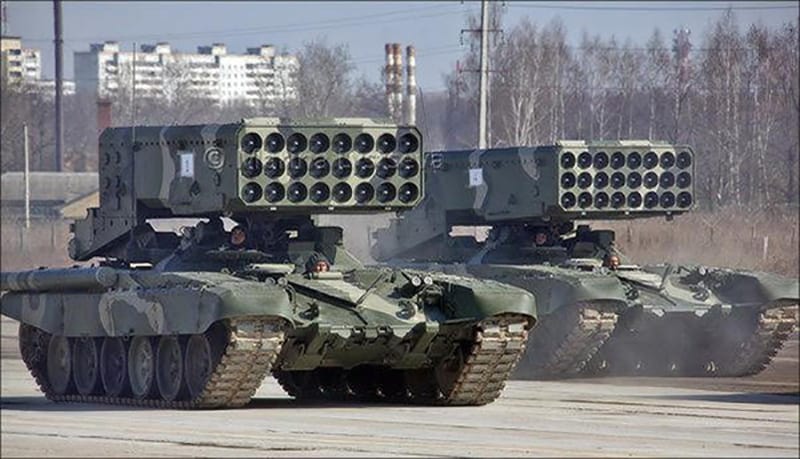 Everyone should question what's wrong with the West honoring Russia's requests that we abide by previous border-treaties. And Americans must ask themselves why a demented dimwit would provoke Russia to carry out our own nuclear annihilation. Our continual threats are meaningless unless they're only meant to provoke the world's only REAL superpower (Russia) into firing the first salvo. Russia's electronic-weapon-systems have rendered our most sophisticated missile-ships, aircraft carriers, submarines, and defense satellites into something they can take out in a matter of minutes. 
"I also will choose their delusions, and will bring their fears upon them; because when I called, none did answer; when I spake, they did not hear: but they did evil before mine eyes, and chose that in which I delighted not..."

Isaiah 66:4
'Surfing the Apocalypse' is a perfect title for a new weapon able to fly at altitudes of 300,000 feet, at over 15,000 mph, generating shockwaves equal to 25-megaton nuclear bombs. It's an evil tool of hell, ready to be used on us the moment we push them too far. But the devil is in the details, and behind all the bankers, all the militaries, and all the kings and queens of the Earth, Lucifer is the one controlling the world's puppet strings. He is getting ready to unleash death and destruction in ways hard to fathom. 
Wisdom and maturity insist that we ponder multiple events and their eventual outcomes -- simultaneously. Don't you find it curious that grocery shelves are going empty, and at the same time our 'woke' and broken military is getting rid of our best soldiers, all while Washington D.C. tries to initiate a nuclear war with Russia? The former, and once free United States, could've dealt with a perilous situation like this, but not now. Our baby-babbling so-called 'president' and his corrupt diplomats can't even form articulate sentences, nor can they comprehend why the Russians are deploying all their seaborn-assets, all their aerial assets, and all their vast weapons of war at this time in history. Cold War imagery, with men sloshing through the mud shooting each other is so outdated. What is about to take place is lighting-warfare unseen in recorded time. PLEASE repent and cling to God Almighty as these climactic days unfold. And PLEASE support our efforts at GenSix by subscribing to these PRIVATE BRIEFINGS. We try to warn, inform, and gird-up everyone who helps us get the word out about what's really happening. I appreciate all the subscriptions that have come through already – THANK YOU. And finally, please donate to the Hagmann Report Fundraiser BY THE END OF THE DAY THIS WEDNESDAY, JAN. 26th, and hear the exclusive findings on our research into the Alien Fallen Angel Glyphtionary language -- and what these messages mean for the future of mankind! In addition, the 'Alien-Aztec-Egyptian' artifacts (representing a vast array of alien species) have led our expedition leader Jesse G. to an INTACT ALIEN CRAFT in one of the most inhospitable places on the planet. Hear all about this amazing discovery (and see our streaming video!) by donating to the Hagmann Fundraiser by tomorrow night! Again, thank you..." (Note: the Hagmann Fundraiser video will be playing this Thursday and Friday night - don't miss it!)
>REGISTER FOR SQ PRIVATE BRIEFINGS BY FEB. 1st! SQ_PB_REGISTER
>DONATE TO THE HAGMANN FUNDRAISER BY JAN. 26th! HAGMANN_FUNDRAISER
---
SCIENCE GUY SPECIAL PDF REPORT: Russia's Kill-Shot!
---
EF-35 Stealth Jet Crashes On US Carrier In South China Sea, 7 Injured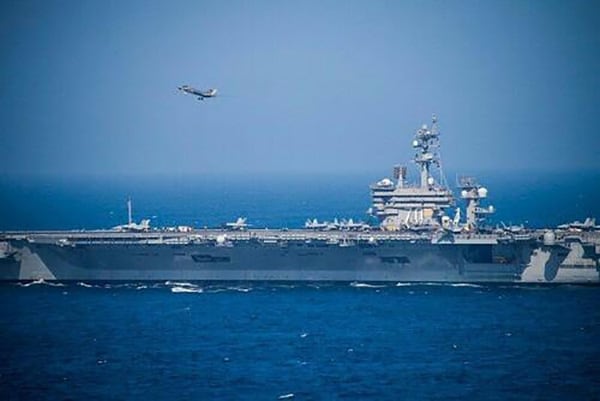 LINK: Stealth_Jet_Down!
---
Russia Continues To Lead On Chemical And Biological Warfare Military Prep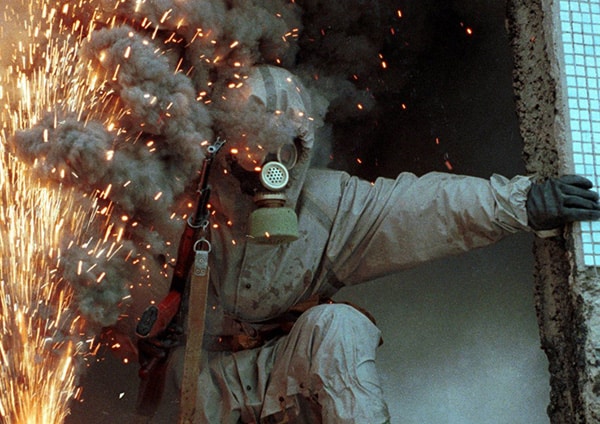 LINK: Russia_LEADS!
---
Does Russia Lead the World in Military Weapons?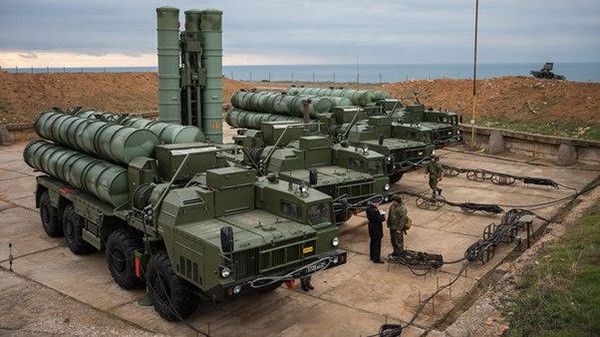 LINK: YES_RussiaLeads
---
PUTIN: "Russian Weapons Lead All..."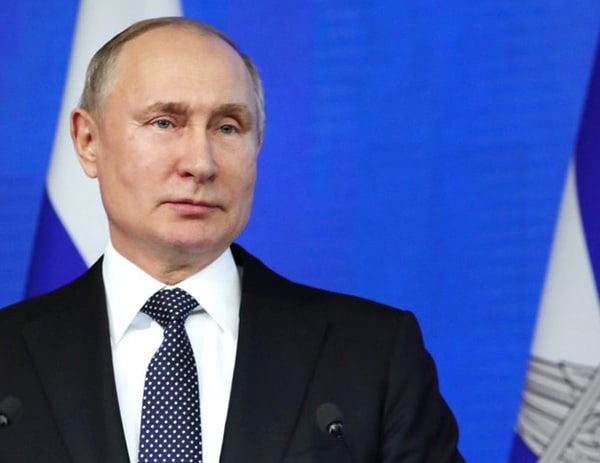 LINK: Russia_LEADS!
---
Starting February 1, 2022 you must sign up for SQ PRIVATE BRIEFINGS to stay informed and stay ahead of their murder-plots and unnatural disasters. Everyone who signs up during the month of February automatically saves $30 off the annual rate. Included with your subscription will be the biweekly BRIEFINGS you've come to love and count on... SIGN UP HERE: SQ_PB_REGISTER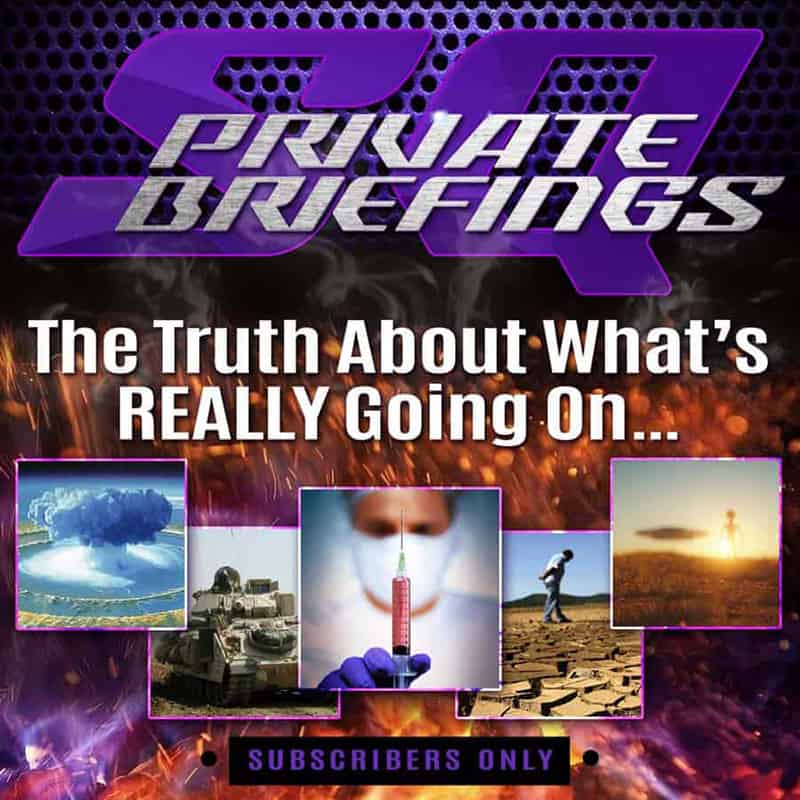 Register now and you won't miss out on all the timely-warnings and Biblical insight as only Steve Quayle can deliver it! SIGN UP HERE: SQ_PB_REGISTER
---
MASSIVE DVD Contest! Now (Jan.25th) though February 14th 2022, when you purchase the sci-fi novel series Zero-Gs (both Part I & II) you will be automatically entered to win a huge DVD collection and brand new XL size sweatshirt! Estimated number of entries is between 20 and 50, so YOUR ODDS OF WINNING ARE TREMENDOUS!
Why do such a large giveaway? Because the feedback from this 2-book set is that the story informs -in a creative, unique way- people who might not be willing to listen to Steve Quayle or Tom Horn, but who NEED WARNED against losing their genetic purity through "upgrade vaccines," and also warned about the coming "socialistic utopia" and Alien Deception! If you've already purchased Zero-Gs - THANK YOU! Send another set to a friend and be entered to win this amazing DVD prize-pack. All books will be author-signed and can be personalized to your loved one, just cite the name in your order notes! LINK: GET BOOKS & ENTER CONTEST
Grand Prize Includes: True Legends Conference Technology of the Fallen 10-Disc DVD Set, True Legends Conference Transhumanism & the Hybrid Age 7-Disc DVD Set, True Legends Conference Answering the Alien Question 7-Disc DVD Set, True Legends Conference Ancient Cataclysms and Coming Catastrophes 6-Disc DVD Set, Final Warning Brace for Impact 5-Disc DVD Set, Extinction Protocols 5-Disc DVD Set, Parts I, II, and II of the True Legends Documentary Film Series, and 1 XL GenSix Black Hoodie Sweatshirt. Contest Ends Feb. 13th at Midnight, 1 winner will be announced on the 14th.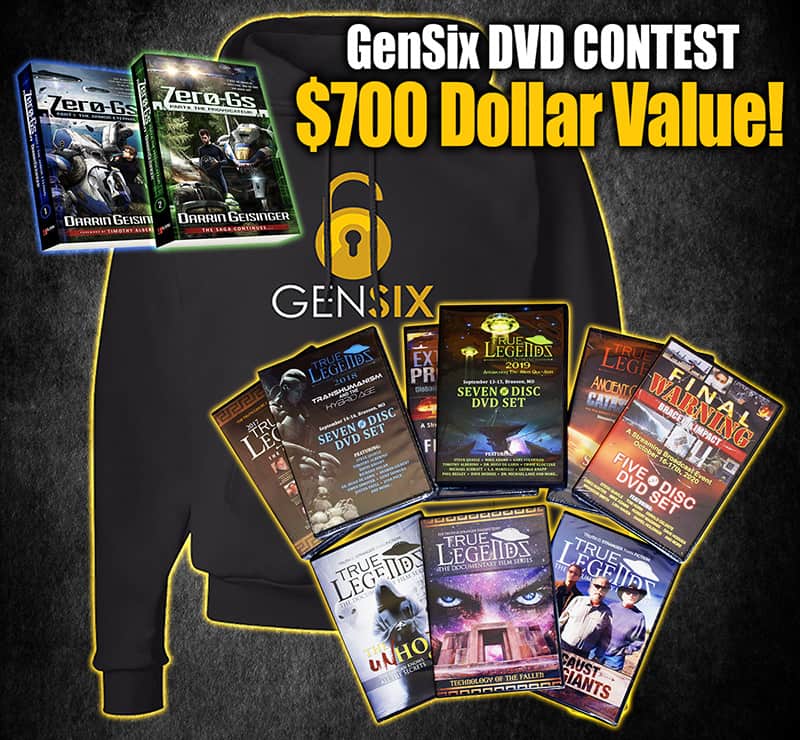 Copyright © GenSix Productions 2021, All Rights Reserved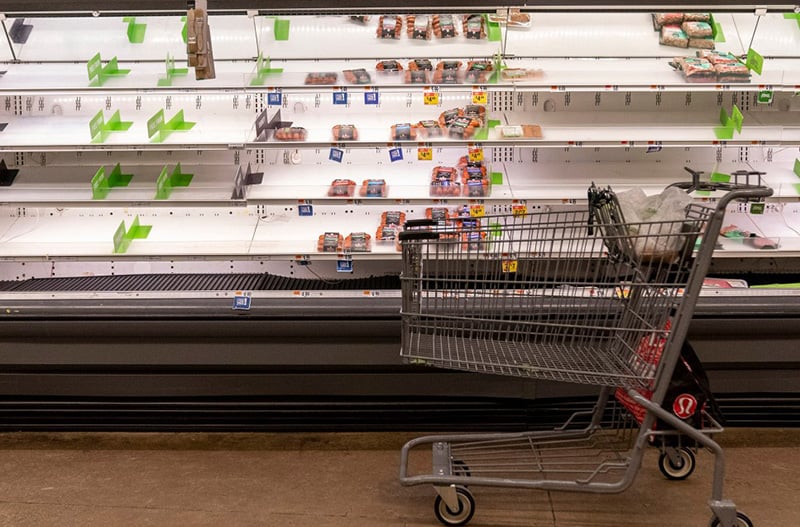 Steve Quayle: "Seeing empty grocery shelves across the country, watching trucker strikes, and witnessing the attack on the American farmer and rancher, is evidence of one of the most insidious plans ever launched against the people of the United States. We have front-row seats to observe the systematic and organized global-genocide that Lucifer himself is orchestrating. Diabolical-depopulation is accelerating at such an obviously-evil and cruel way, that the Globalist plan for the starvation of humanity can no longer be denied. 
A basic reading of the end of the Bible, with the Four Horsemen of the Apocalypse, is all you need to understand and know what these last days will be like. The Horsemen are as follows: Conquest, Violence of Warfare, Famine, and finally Widespread Death. Also consider the tragic story of Esau, who sold his valuable birthright, not thinking that the blessing of God as the first born was more important than missing a meal of simple 'pottage.' The seduction of the moment blinded Esau to the point where his true feelings towards God we're exemplified in his choices. Ladies & gentlemen, this rush to seize upon our immediate needs will be our great undoing, and those in power are going to use this weakness in order to take us all down.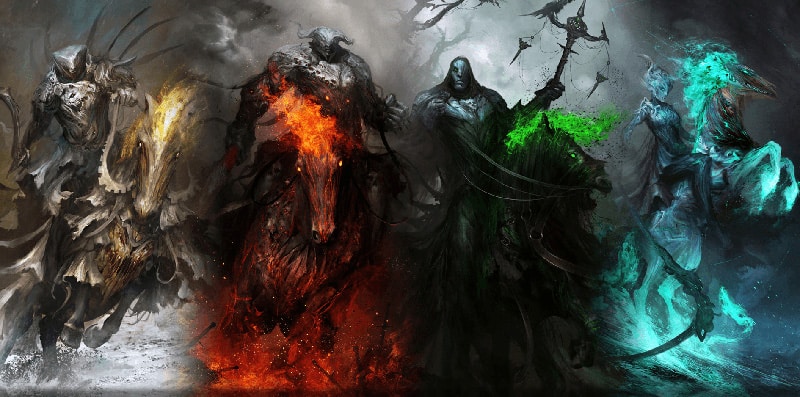 So, what will this actually look like? Clergy-response-teams will be told that if they want their congregations not to starve, they must tell their 'flocks' to get on the FEMA-Buses-to-Nowhere. They'll comply, and then their congregations will be taken to camps where they'll be promised food and warmth. I think you know what happens next. I have not the ability to explain-in-full the evil plans behind this preemptive-move by the devil himself, but his intent is to destroy, starve, and use children against their parents.
The thought of no food available on the store shelves breaks my heart. Countless parents across the world will soon hear: 'Mom & Dad, I'm hungry...' and unspeakable anguish will follow when they cannot feed their children. The devil has deceived many people in history with empty promises, deception, and with evil shepherds who make ravenous wolves look like vegetarians. Science Guy's overview of what is now upon us in the food realm, the fuel realm, and the transportation realm should motivate all of us to seek the Lord Jesus while He may be found. Many Christians have been duped into believing that the world, the government, Big-Tech, Big-Pharma, and Big-Business would provide for them better than the Living God. In this late hour, we will need the miracle-power of Jesus Christ working through us for anyone to be saved. Lucifer's plan for depopulation is accelerating, and the extinction of the human race is at hand. It's no coincidence at the devil's henchman, manifest by the destruction of human beings, could not be planer than it is today. Friendship with the world has blinded the eyes of far too many. Our hope cannot be in the Babylonian System but in the Lord's Prayer, especially where it concerns our 'daily bread.' This reliance on the Father and His provision will become very real in the dark days ahead.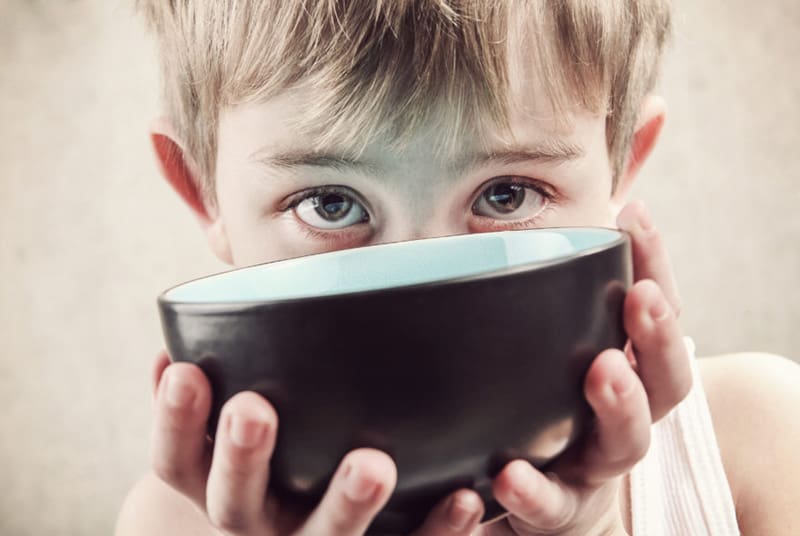 Science Guy's PDF Report it's beyond a wake-up call, and in my opinion, is one of the most important overviews that has ever been written about reality of bringing the U.S.A. to a complete standstill. Lucifer's plan is to steal away your life, and steal away the futures for your families, friends, & fellow brothers and sisters who are redeemed by the Blood of the Lamb. Read his PDF and get prepared for what's coming. Take today's PRIVATE BRIEFING as an urgent warning and a resounding alarm. Go to the Lord Jesus in prayer, leaning on His strong arm to deliver you and your loved ones from evil. ALSO – PLEASE, PLEASE, PLEASE support our efforts to warn Believers everywhere by signing up to keep receiving these PRIVATE BRIEFINGS after Feb. 1st. Your subscription helps us continue to research, uncover, and get the word out to as many as possible. Thank you to everyone who has supported me over all these years. You are a vital part of keeping this website and my outreach going..." SIGN UP FOR SQ PRIVATE BRIEFINGS RIGHT NOW AND SAVE $30 OFF THE SUBSCRIPTION RATE: SQ_PB_REGISTER
---
Experts Are Warning That Empty Shelves And Food Shortages Are Going To Continue For Many Weeks To Come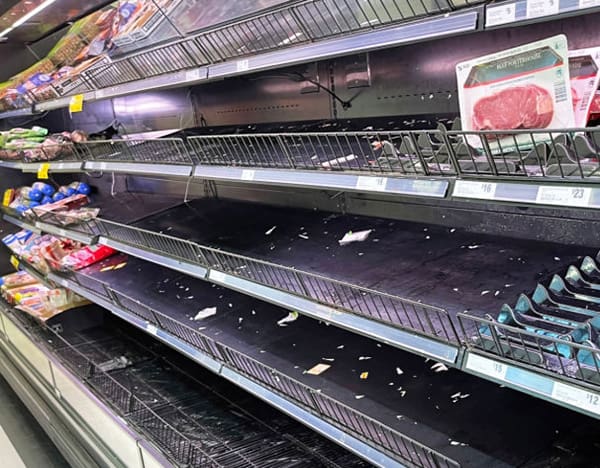 LINK: SHELVES_Empty_For_GOOD!
---
'Our Goal Is to Shut Down the Country Until They Dissolve Parliament': Thousands of Canadian Truckers to Strike Over Vaccine Mandates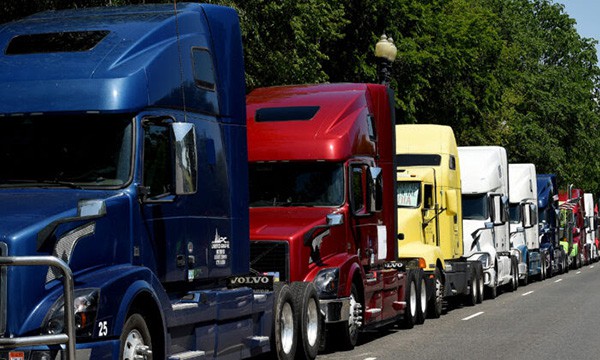 LINK: TRUCKER_WARS!
---
Never before has the world been so near to unraveling, or the mainstream media been so full of Luciferian lies. SQ PRIVATE BRIEFINGS cuts through the veil of deceit to reveal what's really going on behind the scenes. What started out as a few links to independent news stories has become an in-depth commentary from Steve Quayle covering cataclysmic events, devious depopulation schemes, and the final countdown to Armageddon.
Starting February 1, 2022 you must sign up for SQ PRIVATE BRIEFINGS to stay informed and stay ahead of their murder-plots and unnatural disasters. Everyone who signs up during the month of February automatically saves $30 off the annual rate. Included with your subscription will be the biweekly BRIEFINGS you've come to love and count on, as well as comprehensive insider reports from Steve's informants with top secret clearance. SIGN UP HERE: SQ_PB_REGISTER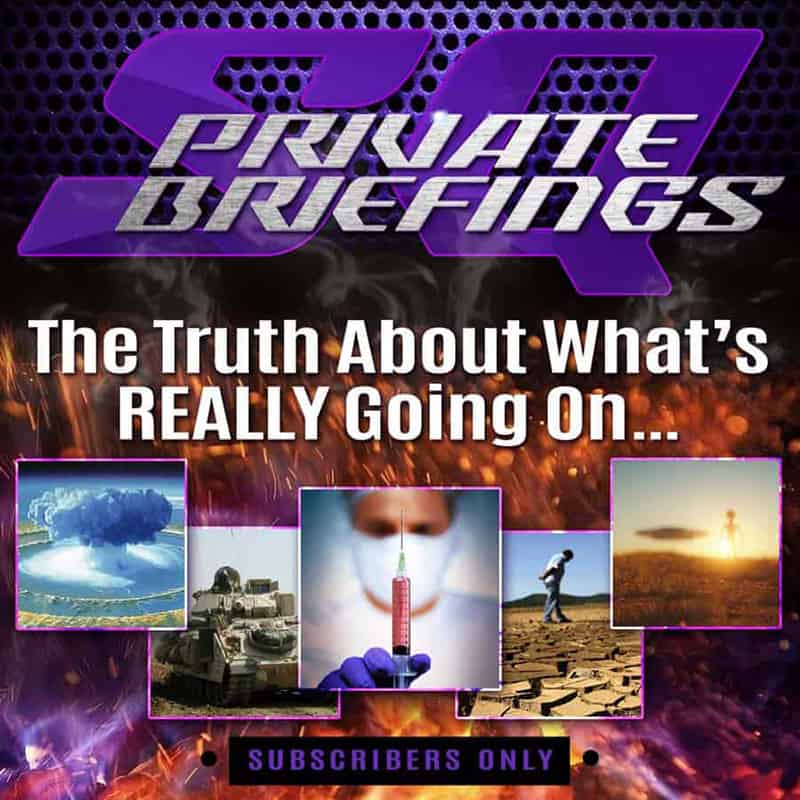 Subscribers will also receive 25% OFF select digital products in the GenSix shop, including all VOD conference events. PLUS, available on February 1st, ONLY SQPB subscribers will receive our exclusive 22-page Insider PDF Report entitled Antarctica: Secrets Under the Ice REVEALED. This special report alone is worth your support. Don't wait. Register now and you won't miss out on all the timely-warnings and Biblical insight as only Steve Quayle can deliver it! SIGN UP HERE: SQ_PB_REGISTER
(Please note: SQ PRIVATE BRIEFINGS and Q FILES are two different products and subscriptions)
Copyright © GenSix Productions 2021, All Rights Reserved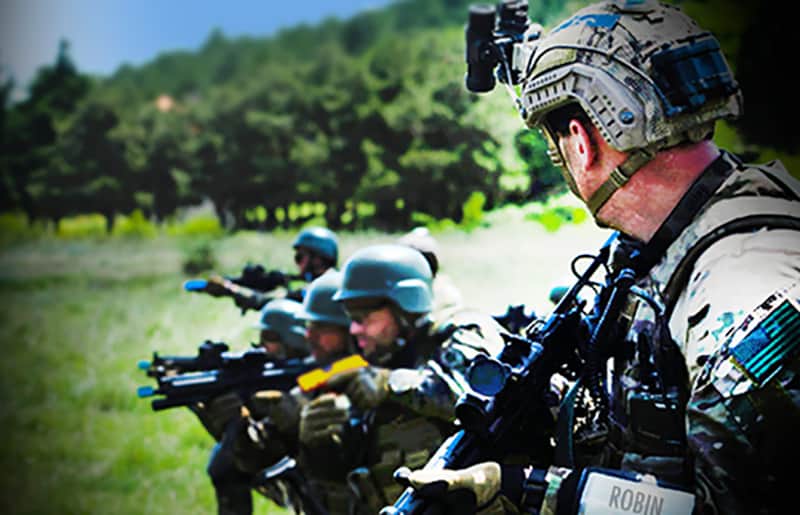 Steve Quayle: "Peace has been taken from the Earth and the battle against Christianity has kicked into high gear. The hardest point to get across to evangelicals, who don't see or more like WON'T see the lateness of the hour, is that we're down to the final minutes of this age. When I first started on talk radio, I spoke of a simple equation that I believe with all my heart was from the Living God. It was four simple letters: IVND, which 26 years ago most people couldn't even fathom the coming days that would give the phrase meaning: Identify, Vilify, Nullify and Destroy. We have now moved into the time where Christians are being Identified and Vilified for society's ills.
Next comes the destruction phase where we will be Nullified and Destroyed. A Utah newspaper has just called for mass-forced-vaccinations, carried out by the U.S. military under threat of death, to anyone whose refused their DNA-transforming-mutagenic-injections. This kind of violent rhetoric is ramping up against Christians, as it already has in the branches of our armed forces. The immense pressure on Christian patriots in our military is so bad that the Secretary of Defense, and the head of the Joint Chiefs of Staff, have literally been ordered by the Prince of Darkness to purge the military of anyone loyal to the American Constitution no later than the end of January this year! We don't have much time left. Soon, there won't be anyone remaining in the Army, Navy, Air Force, or Marines willing to defend U.S. Citizens from the fascist, communist takeover that's nearly complete. And now our own Military is doing 'training exercises' in the Carolinas, practicing 'Unconventional Guerilla Warfare,' no doubt preparing to make war against 'insurrectionist, U.S. patriots' on American soil.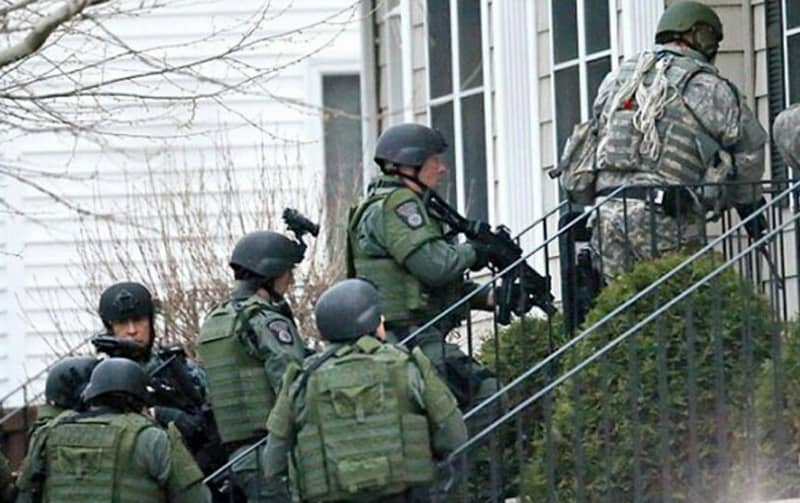 Throughout history, tyrants have always chosen to murder and denigrate those who stand in their way. You can see this happening again as peace evaporates from the land, and war has been declared on humanity. Their aim is to crush our hopes and to destroy the human genome. We have arrived at the point in history where betrayal, treason, and murder are taking place before our eyes as the elderly are executed and men's hearts literally fail them for what they see coming onto the Earth. Heart attacks are on the increase due the jabs and also from people's fear of losing their jobs and their livelihoods. There is a never-ending, death-crescendo from the pro-Vaxxers who won't be happy until everyone is sick and dying. 
Over 18 months ago (when the vomit-media was just starting to talk about vaccine passports), I went on record as stating that U.S. citizens, who wouldn't take their injections, would soon be treated just as the Jews were when they were forced to wear yellow stars. No population on the planet, including the Nazi death camps and all the Russian gulags, have had more warning than conservatives in the United States. We've watched Australia brag about being the New World Order as they forcibly injected their children with the death jabs. We're now watching in horror as young people simply drop dead from heart attacks and brain aneurysms before our eyes. These tragic deaths should have been the biggest wake-up call in history. But alas, we've become a numbed and dumbed down nation, apathetic, indifferent, and irresponsible. We've chosen to cast a blind eye to all the murder and suffering as our once-trusted doctors and nurses are forbidden to give life-saving medicines such as Ivermectin, Hydroxychloroquine and Interferon. I mean, why permit these medicines and preserve life when you can forbid them and kill as many people as possible through your assassination of the human genome?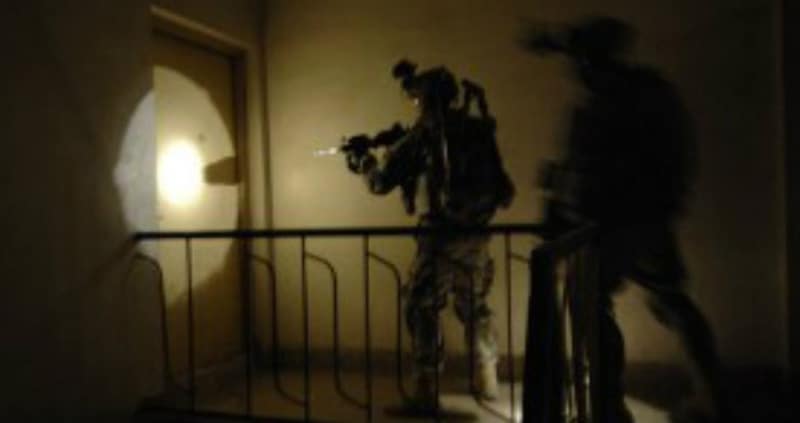 None of us will escape the end times events playing out before us. Denial, ridicule, and slander -- by those who refused to see what's going on, will not stop the demise of this once great nation. The definition of 'terrorist' has been broadened to include anybody who is not a Luciferian Globalist, or a traitor in our own Congress, Senate, military, or intelligence agency. The Elites are more concerned with killing off 125 million people, and increasing hostilities with nuclear-Russia as they refuse to give Russia the border guarantees they seek, increasing the chance for war. 
I started this PRIVATE BRIEFING with the statement that 'peace has been taken from the Earth,' based on Revelation, chapter 6. Ladies & gentlemen, peace, freedom, and liberty have now been taken from us. PLEASE read over Science Guy's special PDF Report on how the traitors in our own government and armed forces plan to take us down. My prayer is that all who will read this will seek the Living God as they never have in their entire lives. SEEK HIM, SEEK HIM, SEEK HIM, and trust that He will protect and provide for you during the darkness ahead..."
---
U.S. Army to Conduct a Two-week 'Guerilla War' Training Exercise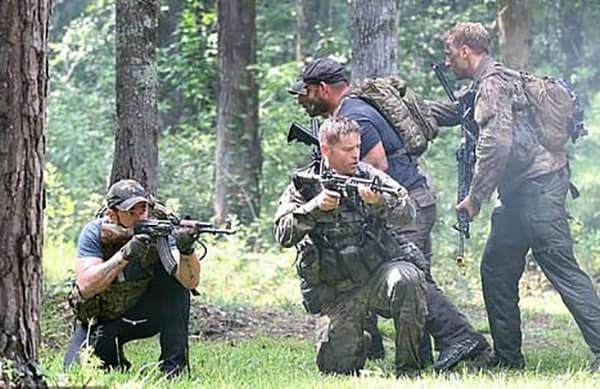 LINK: Training_EXERCISE
---
Purging Patriots from the Military: The Proof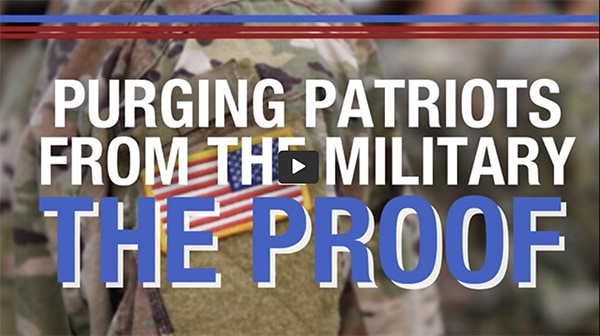 LINK: PURGING_Patriots
---
AG Merrick Garland Creates 'Domestic Terrorism Unit' to Go After American Citizens As 'Terrorists'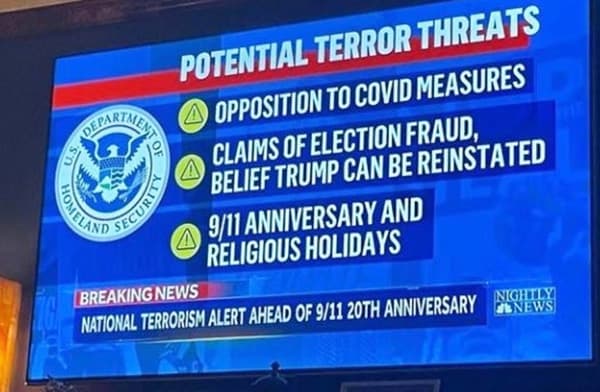 LINK: War_on_DOMESTIC_TERROR
---
Biden Admin Compiling Database Of Religious Objectors To Vaccine Within Obscure Agency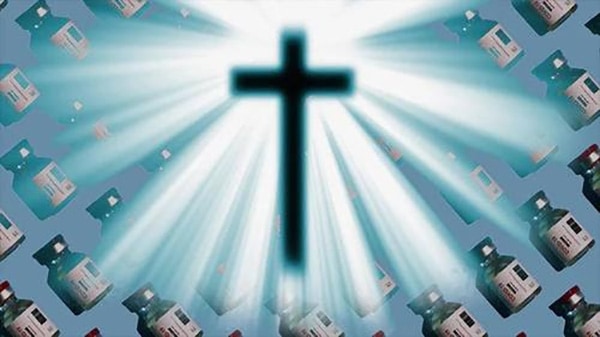 LINK: Database_of_CHRISTIANS
---
Washington Simultaneously Demonizes Russia, China, Iran, and Its Own White Majority Population while Democrats Enforce Covid Tyranny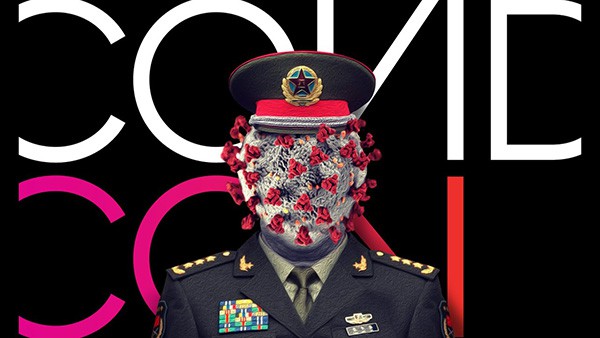 LINK: COVID_TYRANNY!
---
Justice Dept. Creating Unit Focused on Domestic Terrorism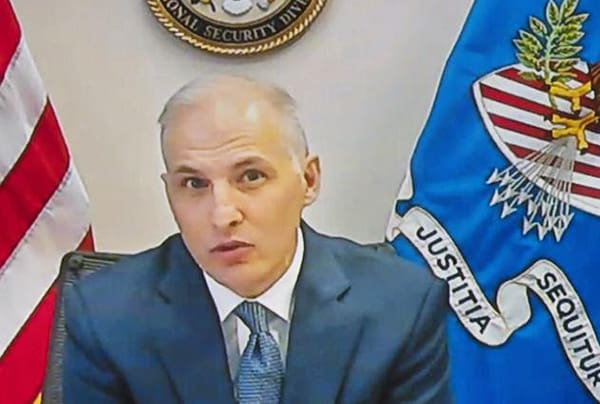 LINK: Against_US!
---
World-wide catastrophes are about to Ignite the Greatest Migration in Earth's History! Get this new film by Steve Quayle and warn your families about what is coming: Megadrought – The Annihilation of The Human Race Accelerates! Get your DVD or Stream VOD right now: MEGADROUGHT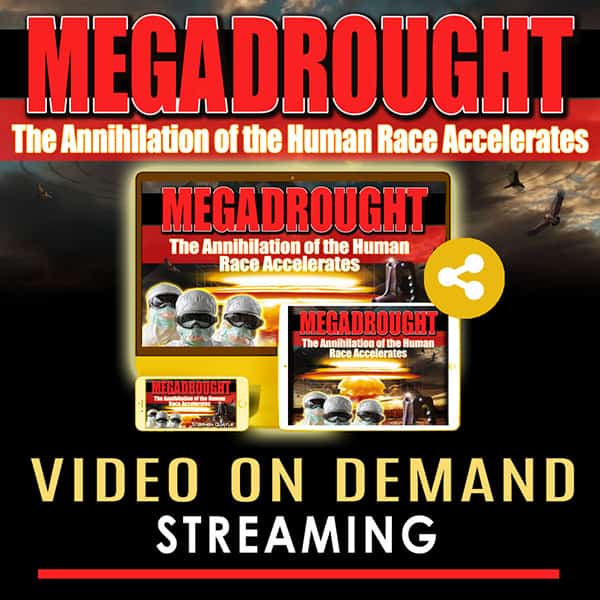 Copyright © GenSix Productions 2021, All Rights Reserved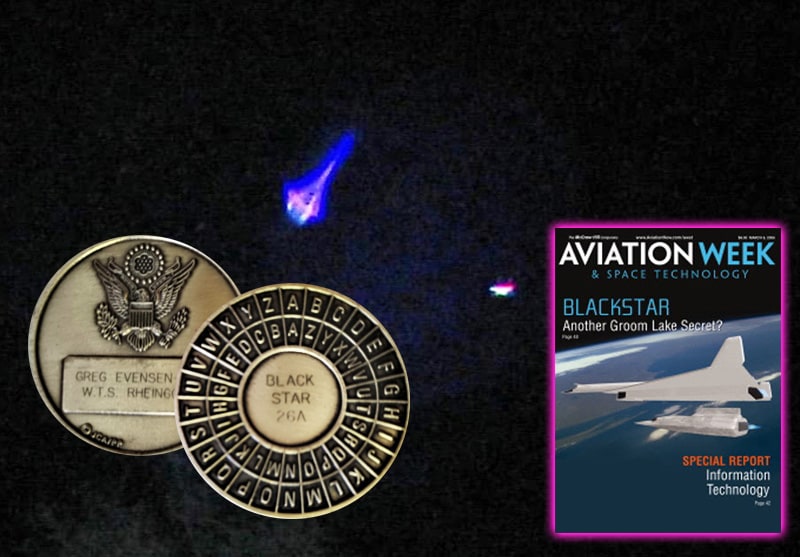 Steve Quayle: "This PRIVATE BRIEFING has two of the most remarkable images of the secret Black Star and triangular TR-3B spacecraft ever seen. Both of these aerial vehicles are capable of jumping space-time -- with the Black Star able to go anywhere out of our solar system using stargates and worm-holes. These top-secret craft have been hinted about in Aviation Week and Space Technology, but their reports never featured photo examples of their amazing plasma fields in action, with the spectacular magenta-color generated by these fields shown in vivid display!
Without going into details (because most people don't want to know about advanced physics) jumping space-time utilizes speeds faster than the speed of light. Blackstar was the spacecraft that my friend Greg Evenson was going to come on my radio program and talk about several days before his passing. The details he was going to share about that craft, and about his mission to Mars, would have been mind-blowing. The tribute coins you see underneath the image of the Black Star craft show the name and the number of the ship Greg was commissioned aboard. The front of the coin shows what's known in the intelligence field as a 'magic wheel,' which is a device to both send code and decipher code.
During Greg's flights on Black Star to Mars, he described to me a vast field of broken fragments of large, diamond-like stones. He said that this field was made up of the most shiny and reflective surfaces he had ever seen. Immediately, my decades-long research of Mars, and also of ancient history, aligned. Could it be that what Greg was witnessing was Lucifer's throne, which sat on his own planet known as Astra, or Rahab, between the orbits of Mars and Jupiter? God destroyed Rahab in a great war, and cast Lucifer out of the heavens. Did Lucifer's opulent throne room become the obliterated fragment-field that Greg was seeing first-hand? I believe so.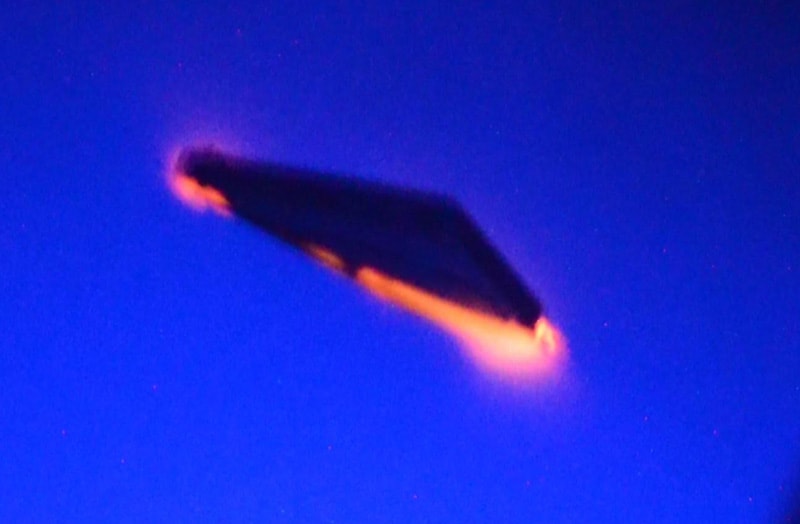 It's difficult to explain something this far-out and phenomenal to modern day Christian-claimants. But regardless, we must grasp this: Spiritual warfare is a reality, and history's astonishing evidence backs this up. Without the picture of Black Star we've included today coming through a stargate, most people wouldn't believe they exist. The ancients spoke of stargates at length, even denoting them as spirals painted or engraved on rocks, temples, and even onto floors in some structures. Do you remember the famous Norway spiral? Who can forget that? I will not. That stargates exist cannot be argued.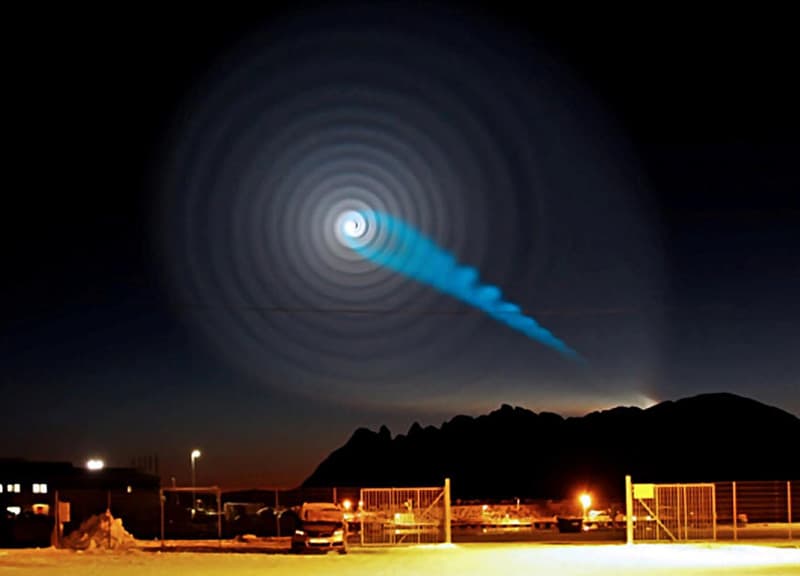 Now, high-ranking globalists, bankers, evil-politicians; some of which have been recently called to Antarctica by Lucifer, have pledged their allegiance to who Admiral Byrd referred to as the 'King of the World.' When Byrd went in through an opening into inner-Earth, he saw the domain of the Fallen Angels and the very presence of Lucifer himself. Since Byrd's time, much of this fallen and pre-Adamic technology has come to reside in our own Area 51, which I'm told is approx. 300 miles beneath Groom Lake! All of this forbidden-technology will be used at the appropriate time by Lucifer to deceive the world. The advanced weaponry and cloaking capabilities at his fingertips will allow the calling down fire from heaven and the Great Deception to unfold. These events will kick off the great assault on mankind, known as the Time of Tribulations.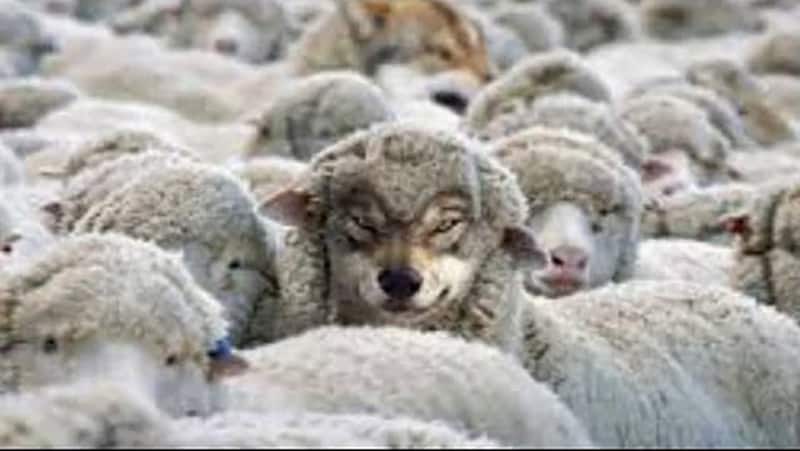 The war you now see building between Russia and the USA/NATO, will be over and decided in a few hours. Russia's hypersonic missiles, along with their 20-year-leap-ahead in the field of electromagnetic warfare, gives them unlimited ability to take us to our knees. They can literally seize control of all electronic flight controls, and ship-board computer controls, bringing our Navy to a complete halt. Please consider the ramifications and the loss of life should they carry out a first strike against the United States of America. Our traitors from within, going all the way up to this so-called President clone/actor/idiot, have sold out the American people, but more importantly, they have facilitated their own demise. Paul spoke of sudden destruction, and John the revelator warned us of the destruction of 'Mystery Babylon' that could start and stop in only one hour. They Elites think they have the war already won, but know this, the Wrath of Almighty God is coming for them very soon.
Included in this report are the top 10 U.S. targets that Russia has identified. Apparently, the Russians could not believe the stunning ignorance of our current Secretary of State, who is surely incapable of resolving any issue between our nations. As of today's date, there is no pull-back by the Russians on either the Ukrainian border, or along the Kazakhstan border. We are at the time where the biblical antichrist is chomping-at-the-bit to storm onto the scene (after this brief nuclear war), and take his role as the man of peace. A wolf in sheep's clothing, he'll likely claim that this Russian war was the Battle of Armageddon, and he is the returning Messiah that has brought us peace. You can have peace too if you'll only bow down and worship him, and take his mark upon your forehead and hand. That my friend, would be your ticket to hell. PLEASE consider the lateness of the hour! Repent and get right with Jesus. Prepare as best you can to deal with a coming-time that will be like no other time in history!"
STEVE - HERE ARE THEIR PRIORITY TARGETS: WASHINGTON DC, NEW YORK, AREA 51, DENVER CONTINUITY OF GOVT (ALONG WITH ALL COG SITES IN US SIMULTANEOUSLY), MISSILE SILOS IN NORAD, COLORADO SPRINGS, BOMBER BASES, AND MORE. NOTE: ALL TARGETS ARE TO BE HIT SIMULTANEOUSLY. AND THIS IS JUST THE FIRST SALVO OF NUKES...

SCIENCE GUY
---
US Navy And NASA Have A Fully Operational Space Fleet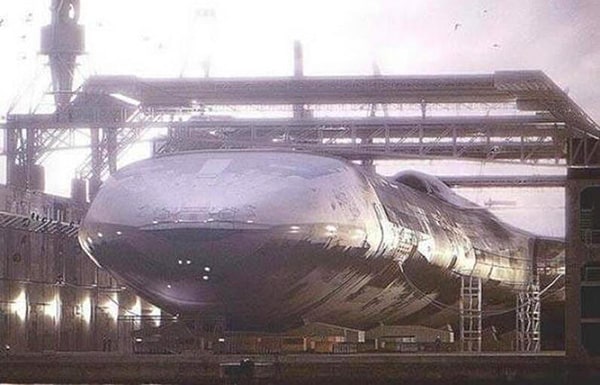 LINK: Space_FLEET!
---
Craig Charles: UFOs definitely exist, they come in all shapes and sizes, but are they aliens?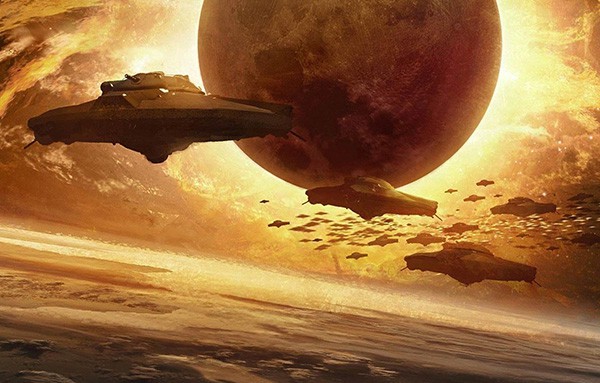 LINK: They_EXIST!
---
Blackstar Secret Spacecraft - REVEALED
LINK: BLACKSTAR
---
THE TRIANGLE: TR-3B Top Secret Anti-Gravity Craft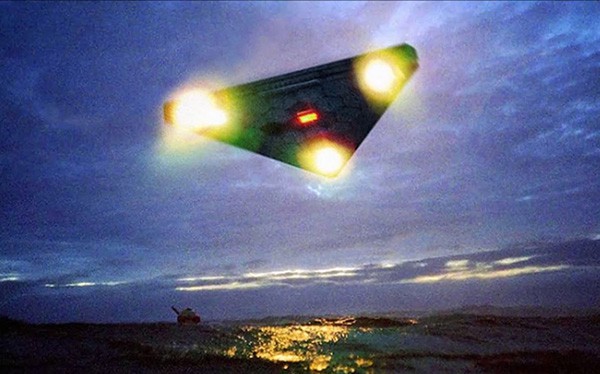 LINK: The TR_in_ACTION!
---
HARBINGERS DAILY: The UFO Set-Up: Could This Lie Become 'The Lie'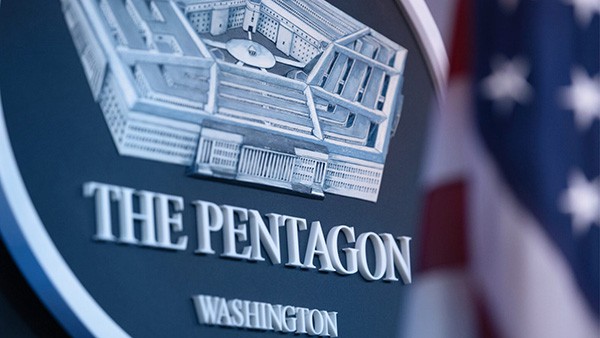 LINK: THE_Lie_is_COMING!
---
World-wide catastrophes are about to Ignite the Greatest Migration in Earth's History! Get this new film by Steve Quayle and warn your families about what is coming: Megadrought – The Annihilation of The Human Race Accelerates! Get your DVD or Stream VOD right now: MEGADROUGHT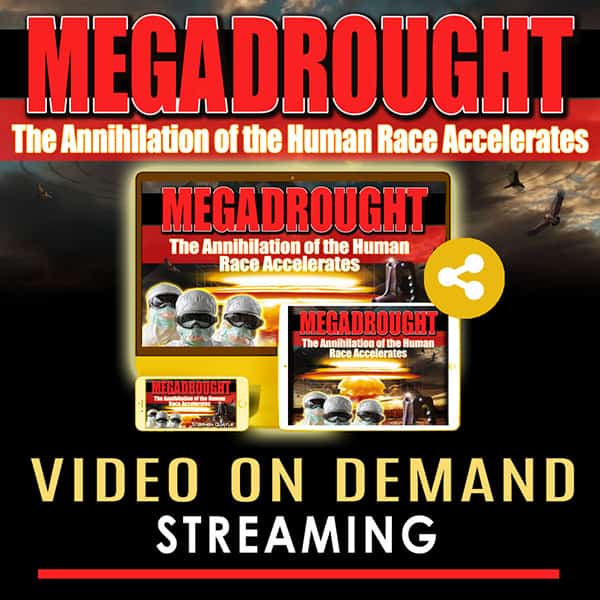 Copyright © GenSix Productions 2021, All Rights Reserved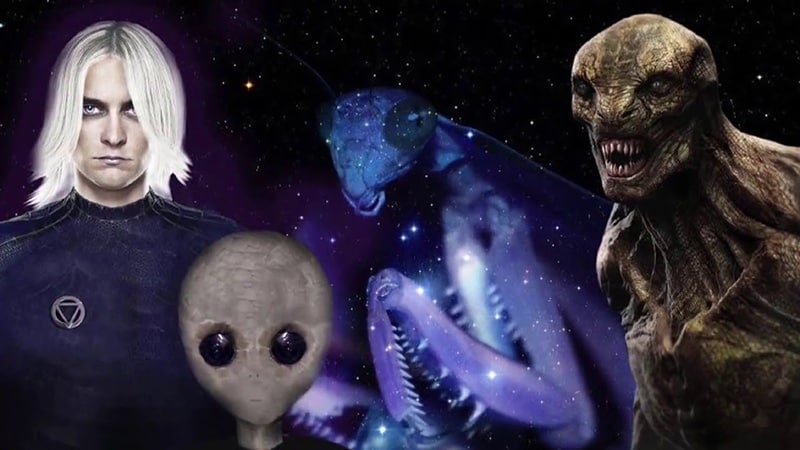 Steve Quayle: In this PRIVATE BRIEFING you'll be warned and informed by information predicting what's about to explode onto the world stage in 2022. The reason I continue to write about ancient civilizations, giant beings, and genetic corruption of humanity is to give God's people an understanding of the greatest deception ever fomented against our race. This deception has been launched as an attack on Jesus Christ, the Son of the Living God, and those who follow Him and are redeemed by His holy and precious blood. My first book: Aliens, Fallen Angels, and the Sexual Corruption of the Human Race is based on Genesis chapter 6, verse 4, and was meant to give the people of God a historic and biblical reference to the coming lie that a majority of science fiction movies, novels, and now TV series (such as Ancient Aliens) have been preparing people to accept. What lie do they want us to believe? You guessed it. That God did not create both male and female here on Earth, but 'aliens' from other planets were responsible for all creation, and they will return someday to lead us into a new Golden Age.
If the creatures depicted on our Alien/Aztec relics and carved panels are any indication of their identity, these hideous monsters would not -and could not- create something as beautiful as human beings. It should be obvious to us by now that the serpent in the garden must've been pretty amazing to look at, as Eve engaged it in a conversation that led to the downfall of mankind, and the end of innocence. The fall of man was the beginning of a supernatural war between the 'plumed serpent' and the descendants of Adam, who had literally walked with and beheld God during their sinless state. This war between the seed of the serpent and the descendants of Adam continues up until today, and the climactic final battle between these forces is just over the horizon. The entity in the garden of Eden never claimed to be our Creator, but immediately challenged what God had told His creation. The contrast between lies and truth could not have been clearer, nor the deception any greater, than on that fateful day. Doubt and the knowledge of good and evil was instilled in mankind, which was never God's intent or purpose.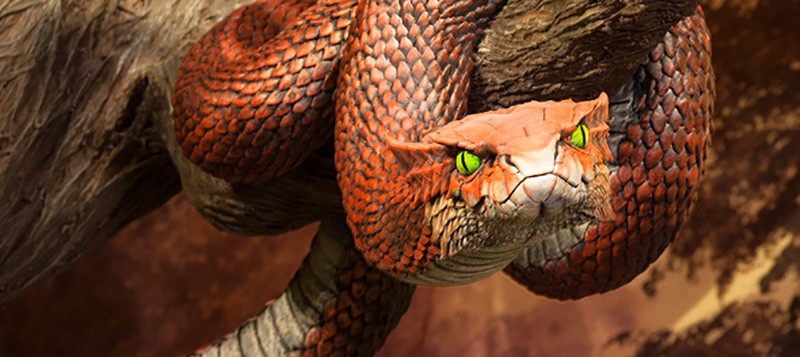 Most people don't understand that the Nazis won World War II in 1947, when their newly created flying saucers suddenly appeared during Operation High-Jump and destroyed the Allies aircraft with ease in the seas of the Antarctic. As a result, secret Nazi/U.S. government agreements still exist to this day. What happened next was truly astonishing. Over 1600 top-notch Nazi scientists and engineers were brought to various countries including the United States. They were given new identities and assimilated into the military industrial complex of America. Dr. Warner Von Braun and Herman Oberth, famous rocket scientists, are two of the most famous examples of this twisted importation of talent and knowledge. Both men stated that they had help from the 'other side,' meaning dark spiritual entities that would be called forth during seances by mediums. In several cases, these manifestations gave birth to ectoplasmic forms who dictated advanced physics, engineering, and other-worldly understanding to Von Braun and Oberth!
I now want to fast-forward to the revelation released by the U.S. Navy F-18 fighter pilots who encountered UFOs off the Baja Peninsula in Mexico. What's profound is that even these Navy pilots, who possess Top Secret clearances, are not cleared to interact with the massive joint U.S. Military/'Alien' Base that sits beneath the ocean off the Coronado Islands. This strip of spotted land extends all the way up into the Farallon Islands off the coast of California. Science Guy chimes in below with details about this huge underwater base, and he also spells out different security clearances of which he possesses nearly the highest level. Over the years I dealt with naysayers who said the Majestic Level of clearances don't exist. Well, I'm here to tell you that it does, and I've known four-star generals in the ultra-black world of special operations, intelligence agents, and scientists who all carried MJ-12 clearances. Suffice it to say, the MJ-13 clearance level is where you have direct access to the 'aliens,' fallen angels, hybrid creatures, and all the secret advanced craft they possess. This clearance level is obtained at the price of their eternal souls. So, back to the U.S. Navy pilots, their fighters were chasing unidentified craft that originated from this nearby underwater base. Our aircraft carrier had launched planes to investigate these strange signatures, totally unaware of the secret deals, 'alien' treaties, and human/'alien' joint development projects going on beneath the waves.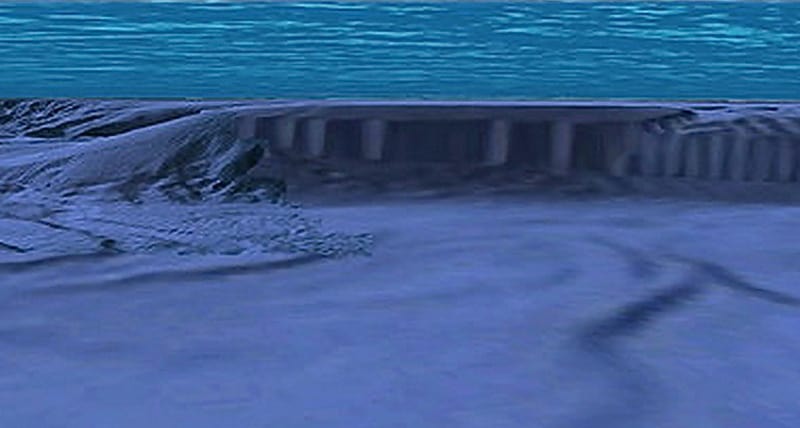 BOTTOM LINE: Humans have been prepared for the arrival of the antichrist. The coming lying signs and wonders of his kingdom will seduce the entire human race -- with the exception of those who have given their hearts to Jesus and are covered and empowered by His precious blood. The coming days will be more emotionally, financially, and spiritually challenging than any time in history. The destruction of mankind is about to be played out before our eyes in real time. The point of all these PRIVATE BRIEFINGS is to equip and to empower the people of God with an understanding of what is really going on, and to get you ready for this unprecedented season of turmoil. As the Lord brings people across your path, please share Gods love and forgiveness through the blood of Jesus to all who call upon His name! We're in the final hours, minutes, and seconds before the annunciation of the antichrist, and the outbreak of war he will thrust upon all of humanity. He will seek to destroy Christians first, but he will fail and be defeated by God as we have victory through His almighty power!"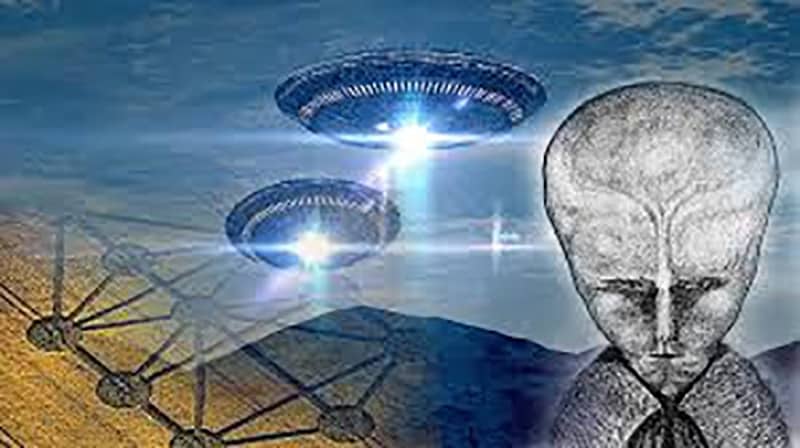 STEVE - THE BAJA BASE, JOINT U.S. NAVY/ ALIEN BASE, IS HUGE UNDERWATER BASE:
1A> OFFICIAL NAME " THE CORNERSTONE "

1B> WHY THAT NAME? BECAUSE THE AREA OF THE BASE IS OCCUPIES MOST OF THE CONTINENTAL SHELF OFF THE BAJA COAST UNTIL IT FALLS OFF STEEPLY INTO THE OCEAN. THERE ARE BOTH SHALLOW SUBMARINE ENTRANCES AS WELL AS DEEP SEA ENTRANCES AT THE DEEP SIDE OF THE CONTINENTAL SHELF. IN FACT, THE BASE IS BIGGER THAN THE GIANT BASES IN THE SOUTH WESTERN USA, AND THE BASE HAS BEEN THERE FOR A COUPLE CENTURIES ACTUALLY, BUT GREATLY ENLARGED AFTER WW2 BY THE US NAVY AND IT KEEPS EXPANDING IN AREA YEAR OVER YEAR

2> HERE IS SOME INPUT REGARDING CLEARANCES: NORMAL DOD CLEARANCES: SECRET, TOP SECRET, TSSI (TOP SECRET WITH SPECIAL COMPARTMENT CLEARANCE), DOE (DEPARTMENT OF ENERGY CLEARANCE), Q CLEARANCE (THIS IS LIKE A TOP SECRET CLEARANCE BUT ONLY USED FOR PEOPLE HANDLING THE ENGINEERING AND SCIENCE DATA OF NUCLEAR WEAPONS), MJ, LEVEL 10, LEVEL 11, LEVEL 12, LEVEL 13 ( AT THIS LEVEL PEOPLE ARE CLEARED TO "MEET GREET AND WORK WITH, "ALIENS" (FA'S AND HYBRIDS ETC THE CURRENT SIZE OF THE BASE IS ABOUT 200 BY 200 MILES, IN AREA AND 60+ FLOORS (INCLUDING SUBMARINE PENS AND ALSO VARIOUS CRAFT HANGERS AND PENS ETC)

AND YES, THEIR VARIOUS CRAFTS ARE ABLE TO DO SUPERSONIC SPEEDS UNDERWATER! HOPE THIS INFO HELPS! STAY SAFE...

SCIENCE GUY
---
FBI 'Admits Existence of Giant Human-like Aliens' in Declassified Report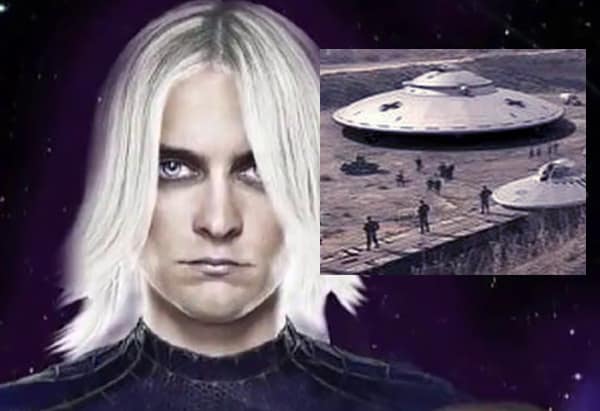 LINK: The GIANTS_Are_Coming!
---
U.S. Navy 'Has Discussed Possibility UFOs Coming from Underwater Base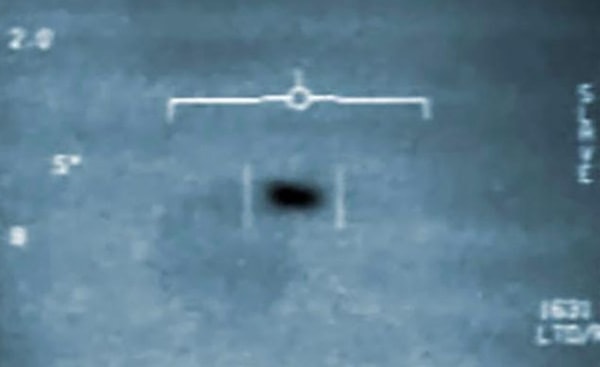 LINK: Navy_ADMITS!
---
The Truth Behind The Malibu Underwater 'Alien Base'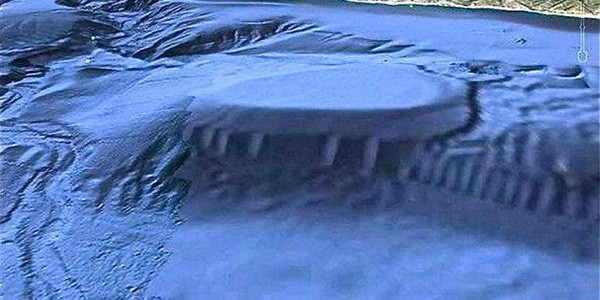 LINK: Base_TRUTH!
---
FLASHBACK: Astronaut Buzz Aldrin Passes Lie Detector Test Confirming UFOs Exist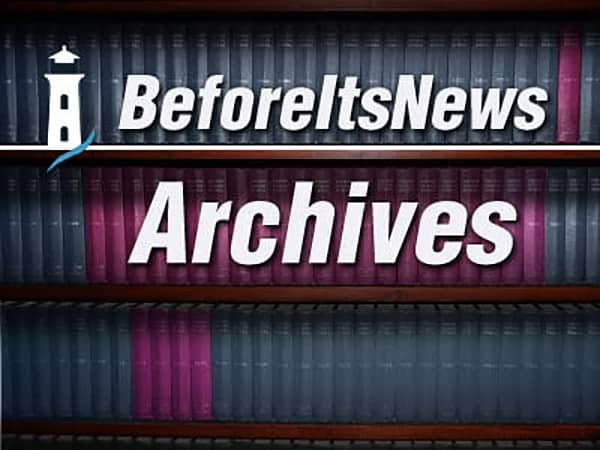 LINK: ALDRIN_Proves_It!
---
Inside The Mysterious Dulce 'UFO base' Where 60 US Troops Were Killed In Secret Alien War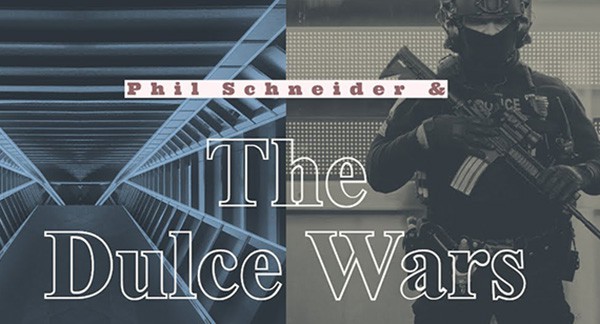 LINK: Phil_SCHNEIDER
---
World-wide catastrophes are about to Ignite the Greatest Migration in Earth's History! Get this new film by Steve Quayle and warn your families about what is coming: Megadrought – The Annihilation of The Human Race Accelerates! Get your DVD or Stream VOD right now: MEGADROUGHT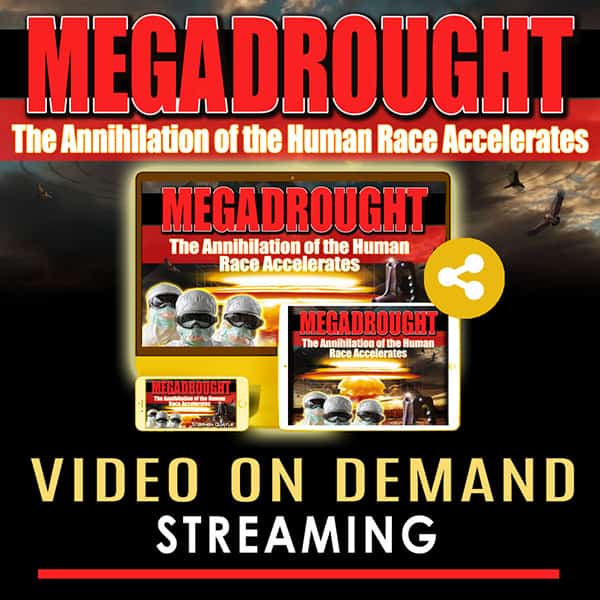 ---
DULCE WARS & The Seed of the Serpent! >Want to know what blew off Phil Schneider's fingers and killed 60 of our best troops in Dulce New Mexico? Could it be a race of ancient reptilian beings (sometimes called the Vril or Tall-Grays) who cannot breathe our surface air but instead must breath the "dust of the inner Earth" as a curse for their part in the Fall of Adam? How will they - and the GIANT looking human 'aliens' - play a part of the end-of days? Find out in the most unique sci-fi novel series ever created: ZERO-Gs_BOOKs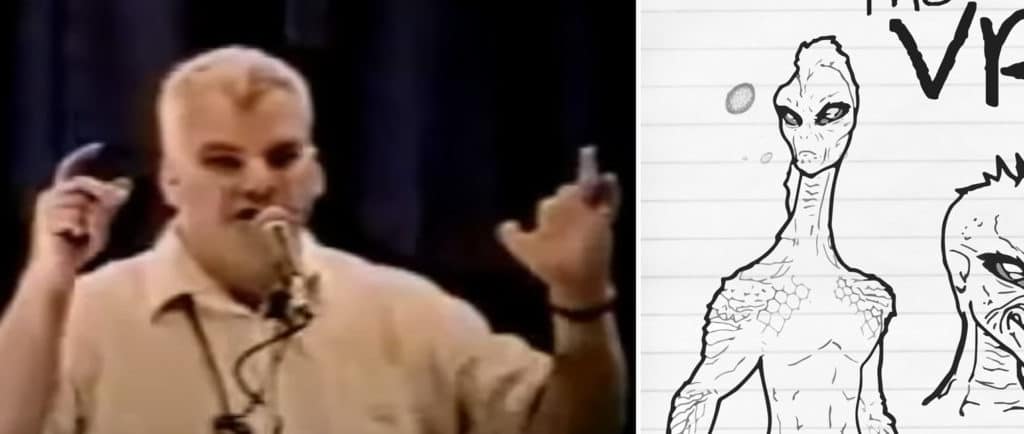 Copyright © GenSix Productions 2021, All Rights Reserved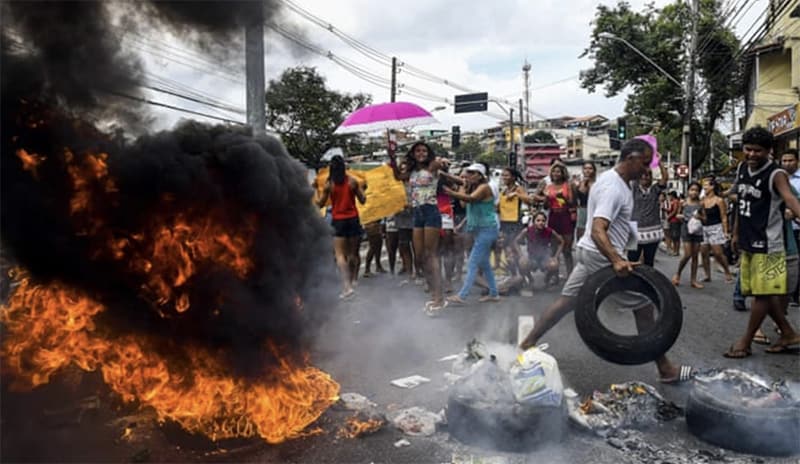 "Cursed shalt thou be in the city, and cursed shalt thou be in the field. Cursed shall be thy basket and thy store. Cursed shall be the fruit of thy body, and the fruit of thy land, the increase of thy kine, and the flocks of thy sheep.Cursed shalt thou be when thou comest in, and cursed shalt thou be when thou goest out. The Lord shall send upon thee cursing, vexation, and rebuke, in all that thou settest thine hand unto for to do, until thou be destroyed, and until thou perish quickly; because of the wickedness of thy doings, whereby thou hast forsaken me. The Lord shall make the pestilence cleave unto thee, until he has consumed thee from off the land, whither thou goest to possess it. The Lord shall smite thee with a consumption, and with a fever, and with an inflammation, and with an extreme burning, and with the sword, and with blasting, and with mildew; and they shall pursue thee until thou perish."

Deuteronomy 28:16-22
Steve Quayle: "Hello. This is the final message for the year 2021. It's going out to all Q Files Subscribers, clients, friends, and all you who are of the redeemed of the Lord Jesus Christ, covered in His precious blood, whose sins are forgiven as you stand blameless before His eyes! After 50 years, I'm still working out my own salvation, and from the time I accepted Jesus as my Lord and Savior, the hardest principals I've witnessed Christians struggling to grasp are God's very real judgments that are about to rain down upon the Earth and its inhabitants. When Believers turn away from His blessings and go after other gods, which are not gods but fallen angels masquerading in disguise, Almighty God's judgment will fall on them in the form of destruction and curses vividly described in Deuteronomy.
Right now as I'm writing this, it's 3:16 a.m. This PRIVATE BRIEFING could not be more timely, prophetic, and deadly in its implications than RIGHT NOW in humanity's historic timeline. Jeremiah 18, verses 7 through 12 (Link: Jeremiah), is exactly where we are as a nation. We're a people who have turned against the Living God and embraced the End-Times Kingdom of the anti-christ that will last for 42 months. During this climactic stretch, the False Prophet, Fallen Angels, and Demonic Evil Spirits will be released on the Earth in preparation for the final battle of Armageddon. The 7th verse of Jeremiah 18 pin-points exactly who and where we are in these Dis-United States.
"If at any time I announce that a nation or kingdom is to be uprooted, torn down and destroyed..."

Jeremiah 18:7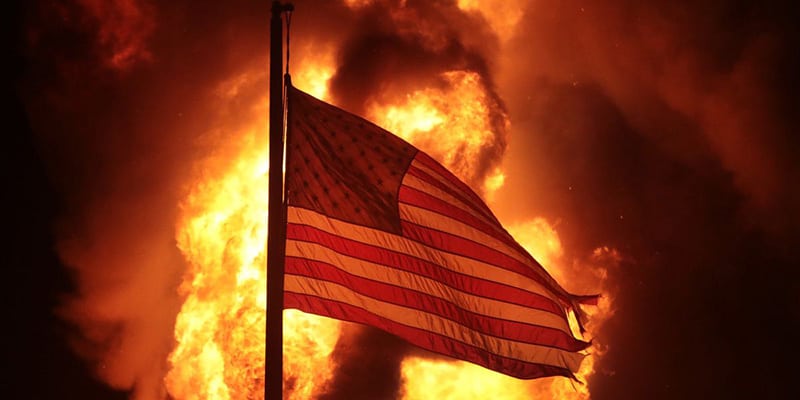 God states that in the instant He speaks concerning a nation, or concerning a kingdom, UNLESS they repent, He will pluck up, pull down, and destroy it as judgment is pronounced on their evil ways. But alas, there has been no call by the mega-ministries, or the compromised-clergy-response-team-sellouts, to call American Christianity to repentance. Even now, Q Followers everywhere believe that the second coming of Donald Trump will cure all our nation's ills. They continue to look for Trump's second coming and not that of our Lord and Savior Jesus Christ!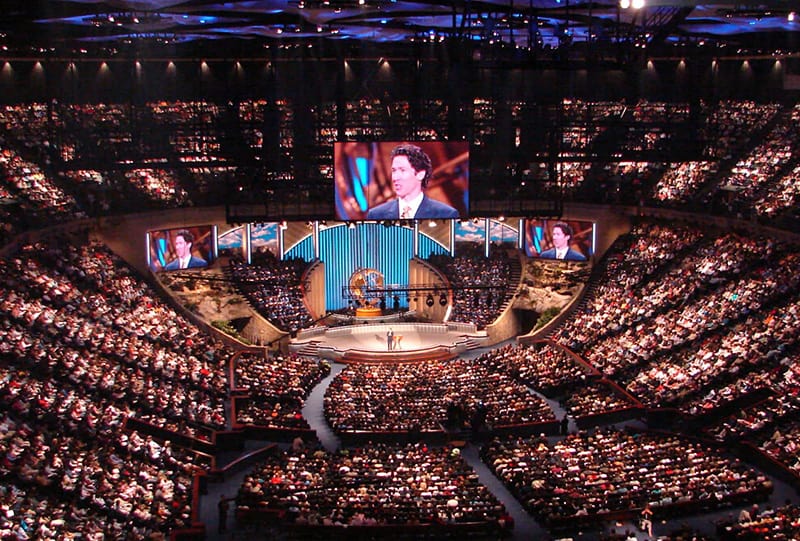 It has been my fervent mission, during decades of talk radio, podcasts, and interviews, to maintain my testimony of Jesus and call for repentance. My beloved friends, brothers, and sisters, and obedient followers of our Savior, we have now entered into the tribulations of which Jesus warned us. If you have not yet repented, and sought full forgiveness – do so right now! I will let Science Guy's Final Special Report PDF for 2021 lay out my opinion in his highly accurate and gifted way. The report spells out in great detail what lies ahead for the world. Brace yourself for the hard truth: 2022 through 2025 will results in the death of 250 million Americans, as predicted and reported in the now infamous Deagle Report. A quarter of 1 Billion Americans lives are destined to be destroyed.
These staggering numbers match the number of all the young lives destroyed through the child sacrificial, intra-uterine slaughter known as abortion, and the abduction and sexual-trafficking of innocent children. Judgment for America's wickedness is about to fall. Pray intently and specifically for the issues raised in Science Guy's Special Report, as the end of this age draws to a dark and furious close!"
---
SCIENCE GUY Special PDF Report: The Destruction of the USA!
---
Mass Starvation as a Political Weapon!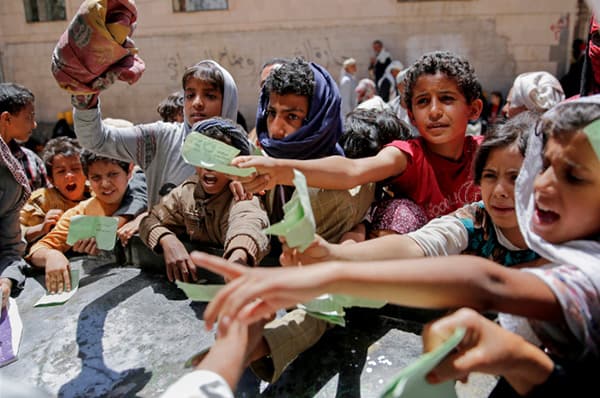 LINK: MASS_Starvation!
---
China Panic: China Hoards Half Of World's Grain Supply Amid Threats Of Collapse!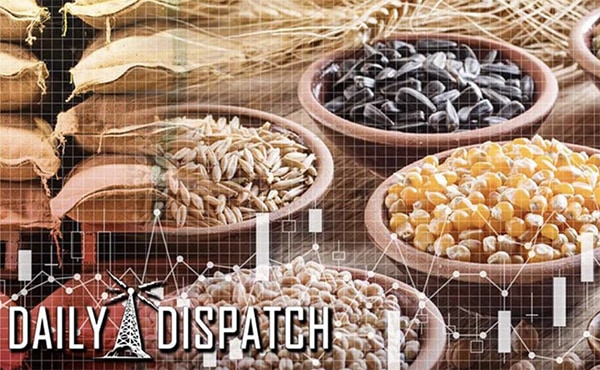 LINK: Grain_HOARDING!
---
ICE AGE FARMER: Farmers, Truckers STOPPED as Mainstream Food Supply Collapses
LINK: Suppply_CHAIN_COLLAPSES!
---
TEXAS PROFESSOR: Alien Planet Moves Toward Earth!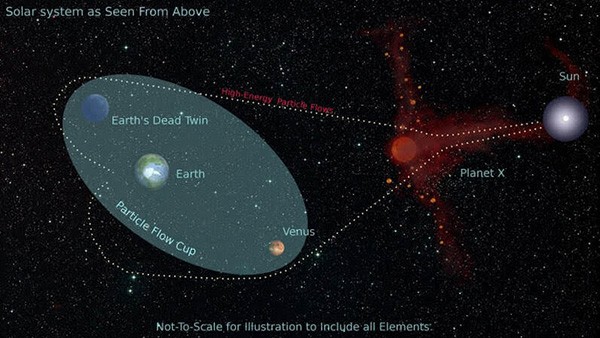 LINK: Planet_MOVES_CLOSER!
---
World-wide catastrophes are about to Ignite the Greatest Migration in Earth's History! Get this new film by Steve Quayle and warn your families about what is coming: Megadrought – The Annihilation of The Human Race Accelerates! Get your DVD or Stream VOD right now: MEGADROUGHT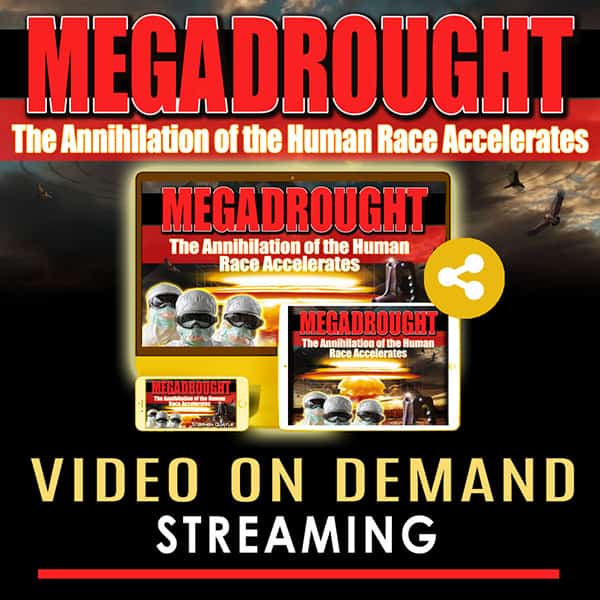 ---
Part I of Zero-Gs is SOLD OUT! >Thank you for your support< Today is the LAST DAY to get 30% OFF of Part II: The Provocateur. In this release: "A 'BEAST' arrives on the world stage - who can make war against him?" Find out in this starling sequel! Use Coupon Code FRIEND30 until MIDNIGHT today: ZERO-Gs_BOOKs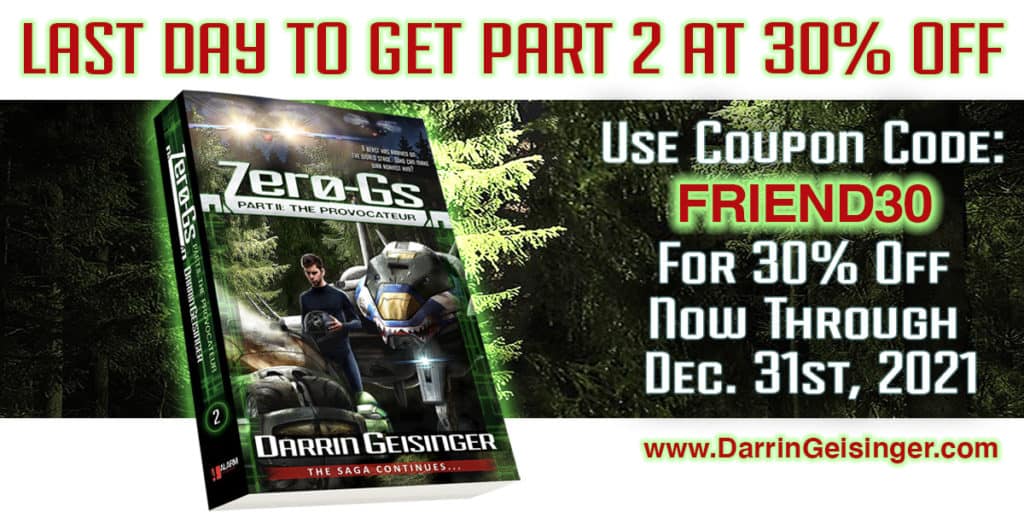 Copyright © GenSix Productions 2021, All Rights Reserved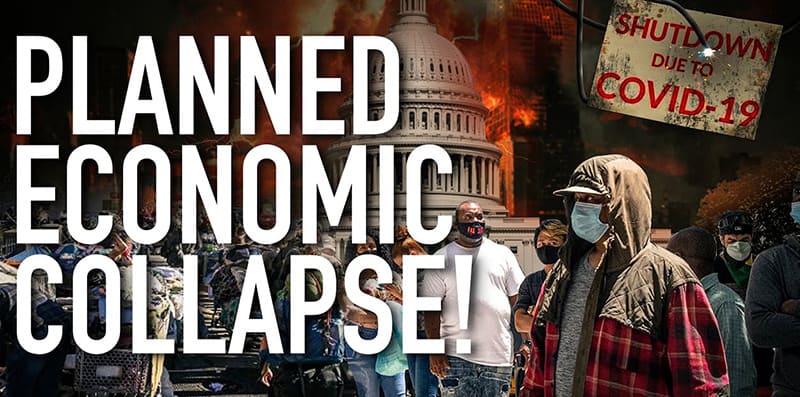 HI STEVE - THERE ARE BIG CHANGES TO BANKING COMING! DO NOT EXPECT YOUR BANK TO BE YOUR 'FRIENDLY LOCAL NEIGHBORHOOD BANK,' AS MANY BRANCHES WILL CLOSE AND REMAIN CLOSED. THE LIQUIDITY OF THE BANKS IS VERY LOW, AND BECAUSE OF THIS, PEOPLE WILL BE DELAYED IN GETTING ACCESS TO DEPOSITS. THERE WILL BE A FORCED PUSH TO USE DEBIT AND CREDIT CARDS INSTEAD OF CASH 'TO PREVENT THE SPREAD OF THE PLAN-DEMIC VIRUSES.' IN REALITY, THIS IS A MEASURE TO BRING TIGHTER CONTROL OVER PEOPLE AND THEIR ACCESS TO MONEY. AND TO TOP IT ALL OFF, SOMETIME IN 2022, DEBIT AND CREDIT CARDS WILL KNOW THE VAXED OR UNVAXED STATE OF THE PERSON, FURTHER CONTROLLING ACCESS TO THEIR FUNDS...

SCIENCE GUY
Steve Quayle: "When Jesus stated that the 'love of money is the root of all evil' (and also by inference the control of money), the consequences of that statement are playing out before our eyes. The inflation of unjust-paper-money (being printed out of control), is about to explode and expand beyond anybody's wildest dreams! Ladies & gentlemen, we are on the cusp of witnessing the death of the dollar. There is a famous quote from the Rothschild Banking Family that optimizes this crucial moment in American history: 'Give me control of a nation's money and I care not who writes laws!' If we could understand how many people are bribed in the highest offices of our land, including our own military, we'd all be shocked at how accurate that Rothschild quote actually is. The Elite have total control of our nation's money and we're about to watch it go up in flames.
As we head into January 2022, new banking laws (both on the books and those being spoken of in secret), will bring America to its knees. The world will soon gasp at the destruction of our once-great-country, but specifically, at the death of the U.S. dollar. A sinister form of hyper-inflation is drying up the crucial food supply meant for the general public, ensuring the Luciferian goal of human extinction. Whether it's a hard or soft lockdown coming, or just empty store shelves creating mass-panic, a total civil upheaval is about to take place in our streets. As a nation, we have forsaken the Living God, and have become a detestable place on the verge of collapse, from within and without. This PRIVATE BRIEFING should be touching the central nervous system of all who read it. If it's not having that effect on you, then you do not realize just how much money and effort it takes to grow food, then to harvest food, and then to package it all, and then finally to distribute it to countless stores for purchase by human beings. If any part of this system or supply chain breaks, starvation and chaos will ensue.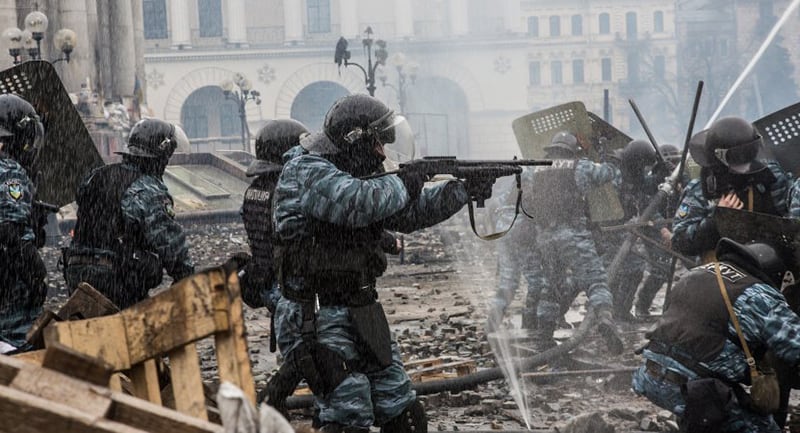 As someone who's been in the precious metals business for 35 years, I find it interesting that people will put their full faith and future in the hands a promissory IOUs in the form of stocks, bonds, or mutual funds (of which the derivatives market has quadrillions of dollars in debt owed against every dollar supposedly in the hands of paper investors), -- as opposed to getting real wealth you can actually hold in your hands. When God established commerce for His creation, He was very clear to require 'a just system of weights and measures,' with silver and gold the foundation of that system, in antiquity through to today. The headlines of our day perpetually send out mixed signals in order to keep everyone off-guard, but more importantly, so they cannot see the men behind-the-bankers are Lucifer's minions ready to do his bidding. These minions have total control of the world's financial system, as well as the vomit-broker media. A recent example of their obedience (to Lucifer) is the idiots on the MSM reporting the withdrawal of 10,000 Russian troops from the border with the Ukraine. This reporting is meant to lure the Western World into complacency, while Putin's moves his hypersonic, nuclear missiles to the Ukraine border to replacing those soldiers! This countermove is what President Putin was talking about when he mentioned a 'military response' to NATO, the US, and the European Union (who still aren't convinced that Russia's hypersonic missiles exist even though they've been tracked in real time by various militaries of the world). 
This PRIVATE BRIEFING is being released at a time when it should be obvious to you that global tensions are being orchestrated by a supernatural consortium of evil entities. Darth Vader and Dr. Evil wannabees are really the Fallen Angels in disguise. Even now, they are behind the scenes manipulating their puppets on the End-of-the-Age Stage. They are about to take down the planet's financial system in order to birth their one world currency and digital-identity-transaction-implant in which you will not be able to buy or sell without it! Guard your DNA, guard the body and genetic code the Lord God has given you. Do not take the bait.
Roadblocks and forced incarcerations are already in the implementation stage. Martial Law is waiting to go into full effect when the order is given. People can deny the times and today's headlines all they want as the end-of-days literally plays out in giant neon letters: 'It's later than you think!' – the signs screams, and things are becoming worse by the hour. The article-links below should give you an accelerating glimpse into what the immediate future holds. For those who refuse their vaccines-of-death, or choose to tell the truth, their most sinister plans await. The corrupt U.S. military, along with U.N. 'foreign peace-keeping troops,' will soon make war on the Saints of God. This is why you're watching the total removal of Christians, Patriots, and anyone else who can think beyond-the-woke movement, from the American armed forces. When will all this happen you might ask? The question of timing is dependent upon the decisions being made by the evil ones, versus the decisions and resolve of those in the Lord Jesus Christ! Brothers & sisters, this war is no longer optional but mandatory. It is time to utilize imprecatory prayer, fervent faith, and to stand up for the King of Kings and Lord of Lords!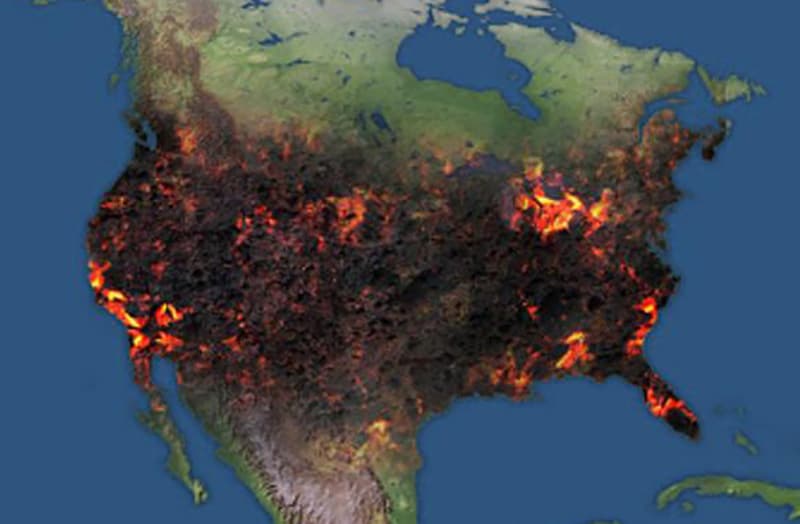 The financial information you'll find in Science Guy's Special (& thoroughly comprehensive!) PDF Report is crucial. Consider yourself warned. I pray that God gives you favor and directs you to warn others. You now know the answers of what's taking place, or is soon to take place, as you yield yourselves to seeking the will of God as to what He would have you do at this point in history. Do not look for a political solution to a spiritual problem. Stay prayed-up and get ready to do battle with evil entities taking human form, or showing up in their non-human form to literally cause men's hearts to fail them (for looking after those things coming upon the Earth).
Twenty years ago, I had a friend named Mike MacQuitty who I interviewed on one of my radio shows. As I was interviewing him, he got the worst bloody nose I've ever seen. When he asked the Lord why He let this happen to him, Jesus told him that 'once the bleeding starts in America, it will not stop until the fruits of evil are totally destroyed.' -- meaning the total destruction of the United States! America is no longer a 'nation under God,' but one that has pledged its allegiance to Satan himself. The result of this evil allegiance was predicted in the famous Deagle Report, where they forecast the deaths of 250 million Americans by 2025. The cost of our corruption will be high. The fastest (nuclear) war in history is about to be unleashed, and it will take no prisoners. Remain under the protective wings of God Almighty and trust in Him..."
---
SCIENCE GUY Special PDF Report: GOD'S JUDGMENT ON THE U.S.A!
---
Peter Schiff: The Fed Will Seize All Your Money In This Coming Crisis!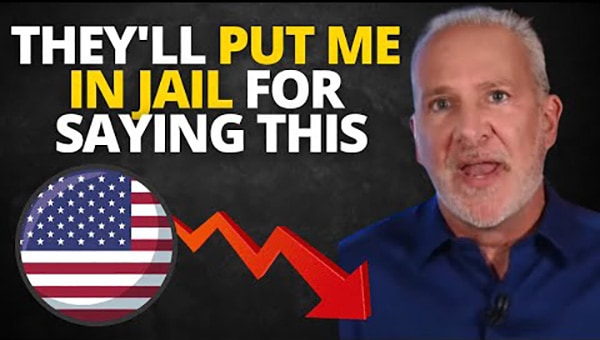 LINK: THEY'LL_SEIZE_YOUR-MONEY!
---
6 Million Face Evictions And Foreclosures As Rental Prices Rising To The Highest Level In Decades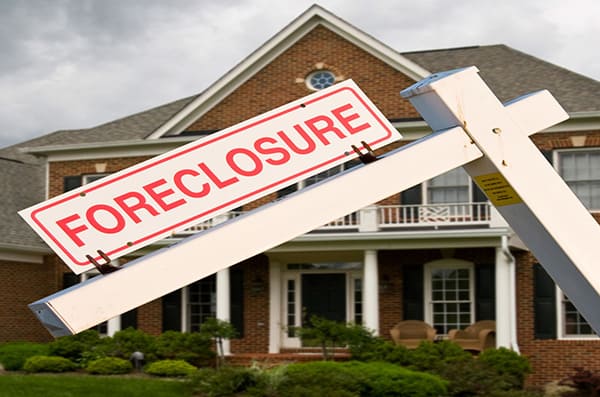 LINK: FORECLOSURES!
---
HAL TURNER: Chicago Has No Money in Payroll Accounts!
LINK: Chicago_BROKE!
---
World-wide catastrophes are about to Ignite the Greatest Migration in Earth's History! Get this new film by Steve Quayle and warn your families about what is coming: Megadrought – The Annihilation of The Human Race Accelerates! Get your DVD or Stream VOD right now: MEGADROUGHT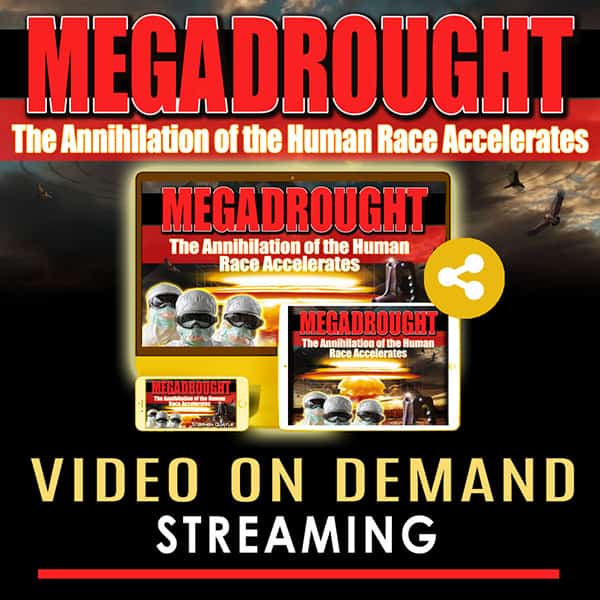 ---
Want to know what happens right after the mega-financial collapse? ALIEN DISCLOSURE... Of course, the 'aliens' will remain hidden benefactors at first, giving us their 'cosmic gifts' as long as we make concessions 'for the greater good.' But what will be the ultimate cost of trading in our pure humanity for the dangling carrot of much longer life? Find out in the startling sci-fi series Zero-Gs, now at 30% OFF until Dec. 31st at MIDNIGHT! Use Coupon Code FRIEND30 right now: ZERO-Gs_BOOKs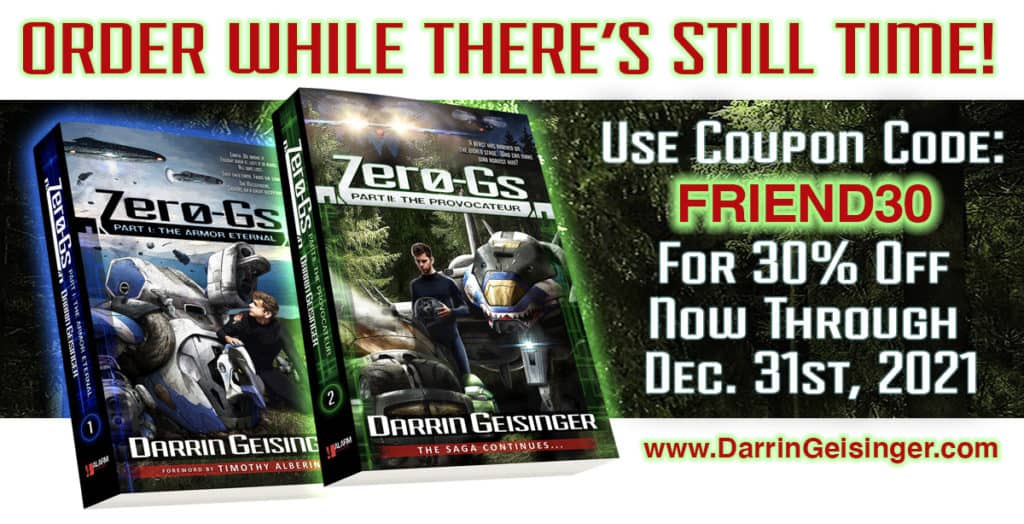 Copyright © GenSix Productions 2021, All Rights Reserved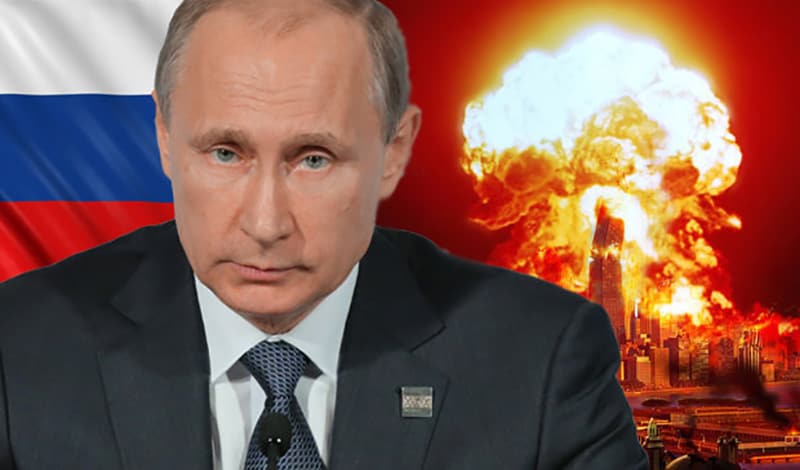 HI STEVE – TO SUM UP THE LOOMING DISASTER WE'RE FACING, I'LL PUT IT LIKE THIS: DEPUTY FOREIGN MINISTER SERGEI RYABKOV PUT IT ON THE LINE (I'LL MAKE HIS SPEECH INTO A PDF THAT YOU CAN SHARE). WE SENT DOCUMENTS TO USA, EU AND NATO. WE HAVE NOT HEARD ANY RESPONSE FROM ANYONE REGARDING THEDOCUMENTS. WHILE WAITING TO HEAR WHAT TIME AND PLACE TO MEET, ALL WE HEAR ARE THREATS TO OUR NATIONAL SOVEREIGNTY. SINCE MOST OF THE THREATS ARE MILITARY OR FINANCIAL, IT IS OUR UNDERSTANDING THAT THE USA, NATO AND THE EU HAVE NO REAL INTEREST IN DISCUSSING LASTING PEACE. WHAT THEY WISH TO DISCUSS IS A THREAT TO OUR NATIONAL SOVEREIGNTY AND SECURITY. WE INTERPRET THIS AS A SERIOUS MOVE TO BEGIN A WAR...

Science Guy
Steve Quayle: "Never underestimate your enemy and remember what you don't see is what comes back to bite you in a fight. As the idea of nuclear war is being thrown around, with threats from U.S. Senator Wicker and our so-called President himself, we all must ask the question: Who benefits by initiating nuclear war worldwide, but primarily beginning with the Ukraine, between the US/NATO/EU versus Russia?
If we go up against Russia, just what will we be facing? Right now, they are replacing their old are ICBM missiles with the new Sarmad type, hyper-sonic gliders -- which are able to steer to avoid missile defense systems. This capability is a mind-staggering development. Russian can now counter any U.S. counter measures! So, back to the disturbing question: Who has the most to gain in a World War that will likely destroy 250 million Americans? The Elite – that's who. The secret cabal that plans to depopulate this country and make way for their New World Order.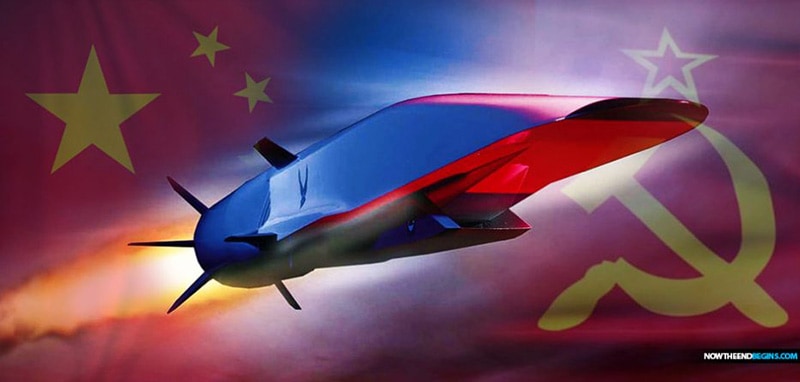 The notion of 'mutual-assured-destruction' is the idea that two nations armed with nuclear weapons could destroy each other totally, and this stale-mate between the two opponents stops the fight before it begins. This was how nations avoided a nuclear war since the end of World War II. Seeing the storm clouds up ahead, every other nation that is a nuclear power has installed civilian bomb-shelters; except the United States! Let that sink in. Russia can now shelter the entire population of Moscow -- and over the last year began a series of drills to prepare their citizens should their nuclear-alarms be sounded. As an outspoken spokesperson for a civilian-nuclear-shelter-mindset, along with a very few others, I realized that getting funding for this kind of emergency infrastructure was a waste of time. I came away recognizing the futility of my efforts, while also realizing the extreme level of evil in our own government and military. Most of them have no concern whatsoever for the safety of U.S. citizens, those who tax-and-tax-and-tax-us to fund their own secret-safety-bunkers and D.U.M.B.S (deep underground military bases). One only has to think about the greatest chess players in history to realize that Russia's pro-active, strategic thinking is far superior to our reactive, rash-actions (or no actions at all!) trying to play catch up.
'Kangaroo Kid' is my name new name for Joey B. and those who control him from behind the curtain. His handlers don't realize that even down in their secret bases, or on their luxury yachts, they aren't safe from hyper-sonic, 25 megaton bunker-buster-bombs!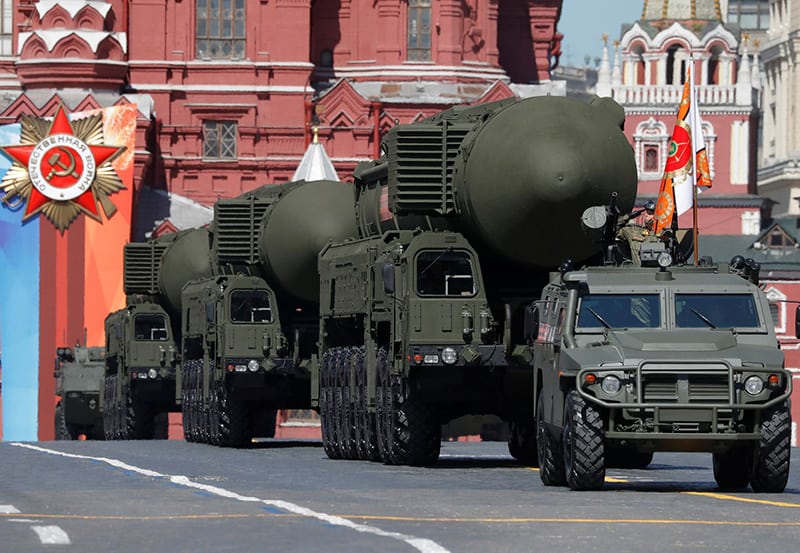 As if it weren't foolish enough to threaten Russia with a preemptive nuclear strike (see link below about Senator Wicker's ridiculous comments), the nonsense of trying to block them from access to the international-money-transfer-platform (known as SWIFT) is absolutely insane! Watching how President Putin matches each of our short-sighted moves, it would not surprise me if Russia cyber-attacked the SWIFT system to bring international wire transfers to a complete halt. As for other ways Russia could easily cripple us, there are many scenarios for how the death-of-the-dollar could be achieved. Operation Sandman is a move where 131 nations (at the critical time) will refuse to accept the American dollar as payment. I don't have to tell you what they would do to our economy and American society. Life as we know would be over. Insane, treasonous, and morally compromised military members, and members of the intelligence community, know that this disaster might happen at any moment, hitting us faster than a speeding train, and when it does, there will be no recovery.
When Jesus began His ministry, the most religious people on the face of this planet received Him not, even though their prophets told them of His coming for thousands of years. Scripture plainly notes that God would send a Messiah, and He would be rejected and murdered, and the whole world would have to wait until after the Son of Perdition arrived, for Jesus' return. Jesus stated that He came unto His own and they 'received him not, yet another will come claiming to be the Messiah' and the whole world will wholeheartedly accept this man of peace as the promised chosen-one. The antichrist will be empowered to deceive the people of Earth with all sorts of lying signs and wonders. He will parade around as Jesus, and will preside over World War III and the Battle of Armageddon. Satan has orchestrated this showdown, and will use his servant the antichrist to violate the third temple and rule the world from there for a short time.
What we're soon facing will be the fastest war in history, which I have called hyper-war due to the presence of hyper-sonic missiles owned by Russia China, and India. This hyper-war will change the face of war forever. How bad will it be? Jesus warned us that this coming time would be 'worse than any time in history,' and that this time of tribulations would be beyond our comprehension. These war-tensions we're now experiencing may be turned into a False-Armageddon-Scenario which will allow the most abject twisting of Bible prophecy to suit Satan's plans for human extinction. War and turmoil will erupt, and in that chaos the Man of Peace will arise. The 'night has arrived where no man can work,' and that means it's time to hunker down and keep steadfast in our faith and prayers. Believe and trust in God Almighty for his supernatural protection as the clock of war strikes Midnight!"
---
SCIENCE GUY Special PDF Report: WAR WITH RUSSIA!
---
Russia 'Plotting Christmas Eve Invasion' with 100,000 Troops Amassing on Ukraine Border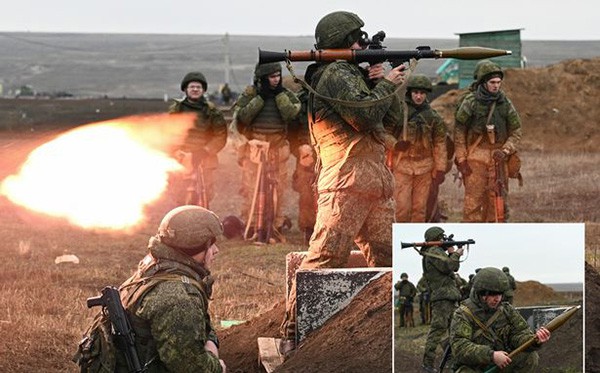 LINK: Troops_MASSING!
---
Russia Angered by Senator Roger Wicker's Nuclear Strike Remarks on Ukraine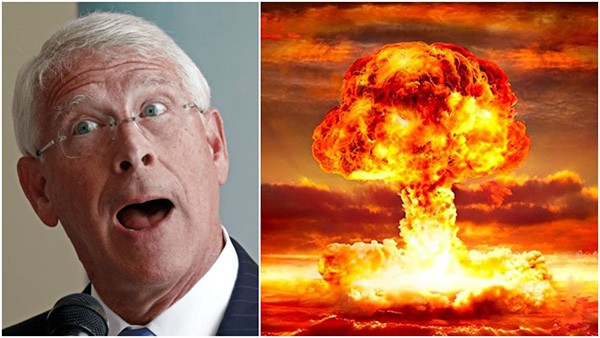 LINK: Wickers_WAR!
---
Russia Must Immediately Withdraw Its Forces Threatening Ukraine
LINK: Must_WITHDRAW
---
World-wide catastrophes are about to Ignite the Greatest Migration in Earth's History! Get this new film by Steve Quayle and warn your families about what is coming: Megadrought – The Annihilation of The Human Race Accelerates! Get your DVD or Stream VOD right now: MEGADROUGHT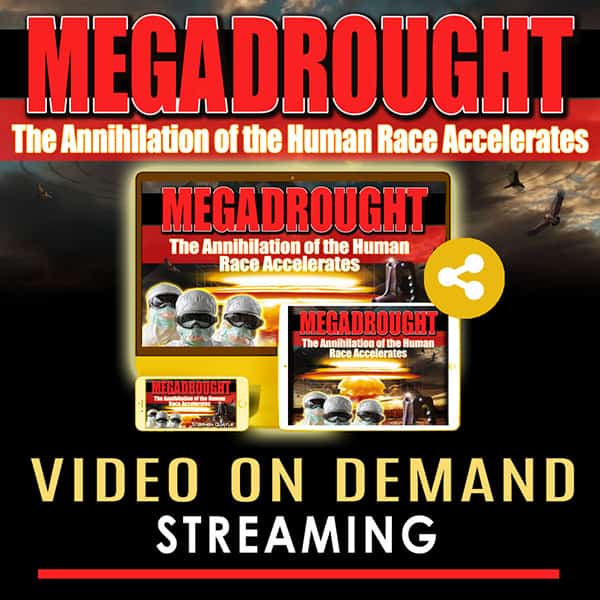 GenSix LINK: MegaDROUGHT_VOD
Copyright © GenSix Productions 2021, All Rights Reserved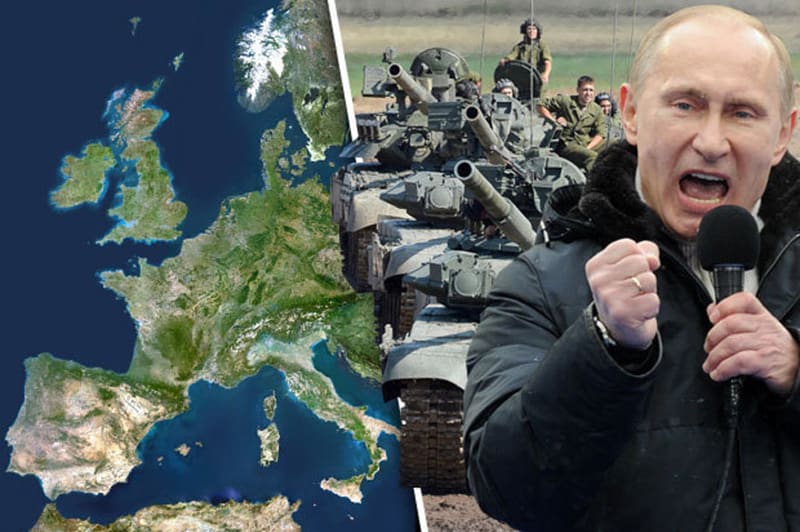 Steve Quayle: "Ladies & gentlemen, we could not wait until Thursday to send you this breaking news: War is about to be unleashed in all corners of the planet. Science Guy has compiled a comprehensive PDF on the entire situation so please read it over carefully. This PRIVATE BRIEFING ALERT is not meant to cause you fear but instead keep you informed. Take any worry or concerns you have to the Lord in prayer, with thanksgiving that He will protect you through this darkest hour!"
STEVE - BE AWARE THAT THE WHOLE RUSSIA SITUATION IS HEATING UP FAST - AND SO IS
TAIWAN. ALSO, BETWEEN ISRAEL AND IRAN… EVERYTHING IS BUSTING LOOSE!
PUTIN IS WAY ANGRY AND ANYTHING IS POSSIBLE NOW!
STAY SAFE & GOD BLESS… Science Guy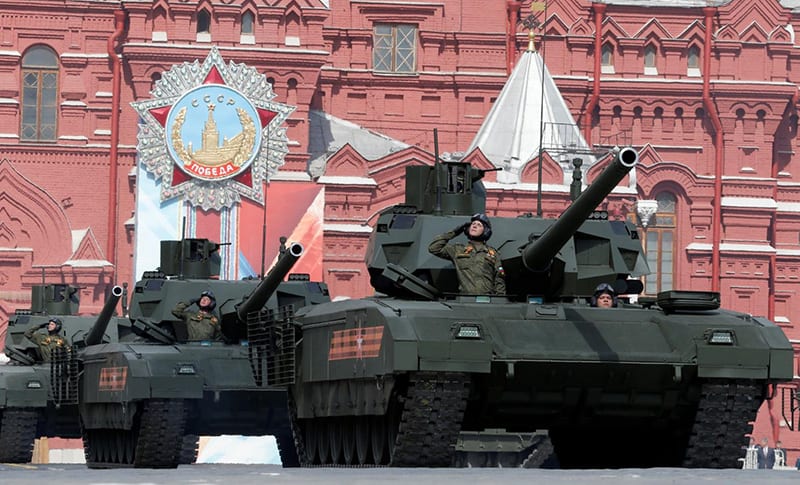 ---
HAL TURNER: BREAKING NEWS - URGENT: RUSSIA GIVES ULTIMATUM TO NATO!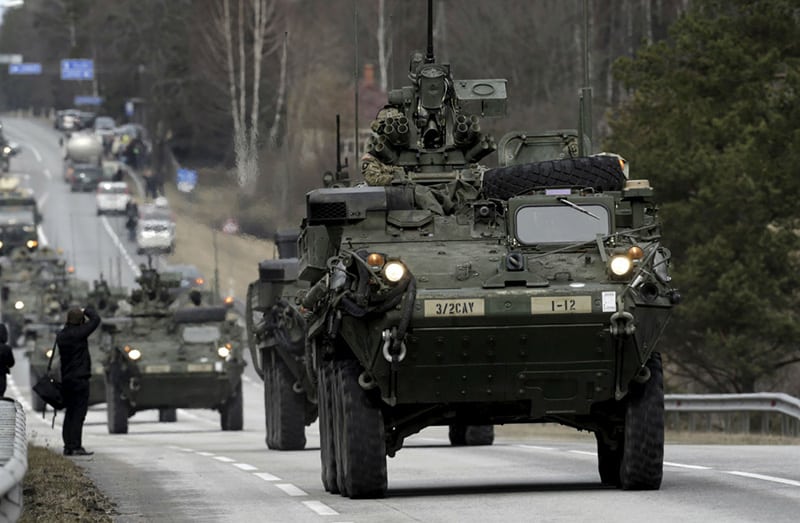 LINK: Russian_ULTIMATUM!
---
SCIENCE GUY Special PDF Report: WAR TENSIONS ARE RED HOT!
---
LISA HAVEN: Russia Just Admitted The Unthinkable!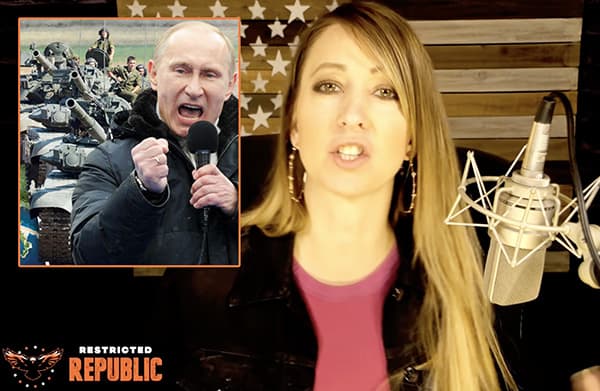 LINK: UNTHINKABLE!
---
Brutal Shot, U.S Delta IV Destroyed Russian Submarine!
"Although controversial - this has been confirmed through asian sources!

Steve Quayle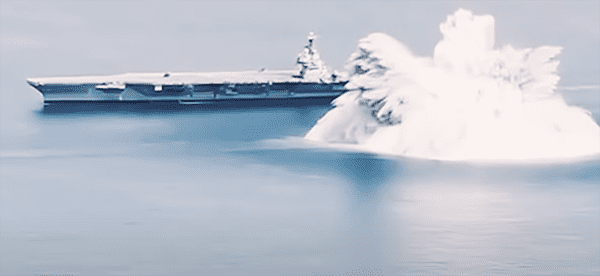 LINK: Sub_SUNK!
---
The Fight Over Fresh Water: The Incredible Science Of Lake Baikal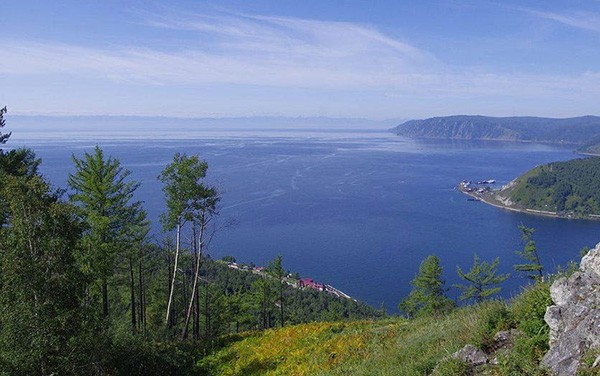 LINK: Fight_For_WATER
---
World-wide catastrophes are about to Ignite the Greatest Migration in Earth's History! Get this new film by Steve Quayle and warn your families about what is coming: Megadrought – The Annihilation of The Human Race Accelerates! Get your DVD or Stream VOD right now: MEGADROUGHT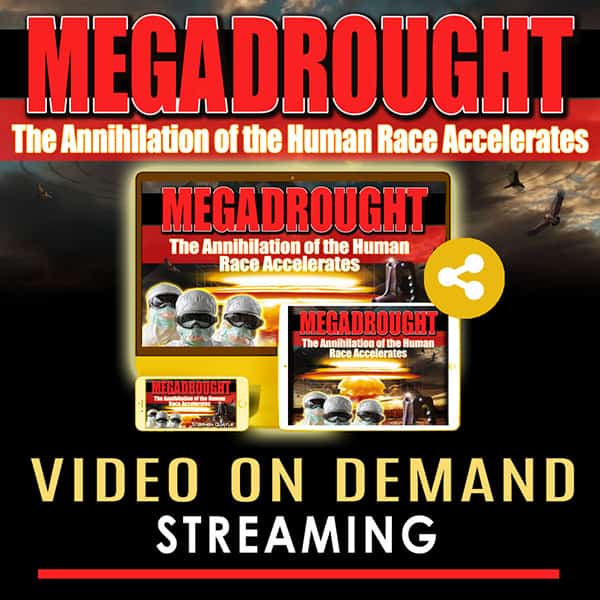 GenSix LINK: MegaDROUGHT_VOD
Copyright © GenSix Productions 2021, All Rights Reserved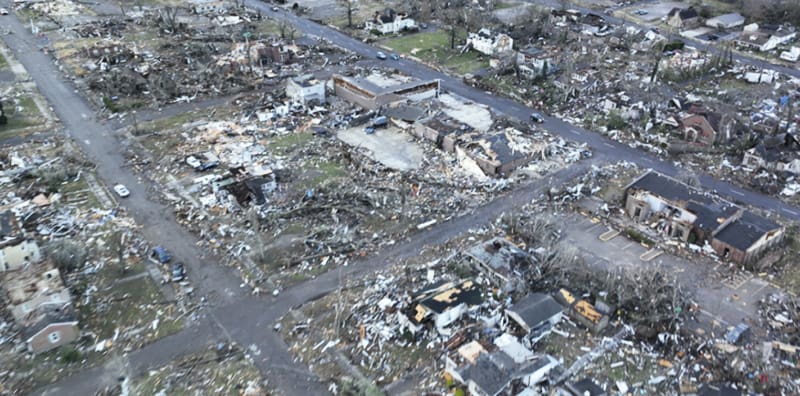 Steve Quayle: "A huge challenge facing this end-of-the-age generation, both Christian and non-Christian, is the new context that exists when trying to understand events, situations, and phenomena that have never taken place in our lives. In other words: we're not only watching the climax of the age and the ultimate battle between good and evil, we're having to deal with it along with all of its ramifications.
One of the nine gifts of the Holy Spirit is the 'Discerning of Spirits,' which for lack of a major teaching, is simply knowing the word of God, praying for discernment, and asking the Lord to show you the truth behind any situation that you cannot see with your human eyes (unless God enables you to see beyond the veil). What the Body of Believers needs to discern now is that all the earth changes, volcanoes, earthquakes, storms, wars, strife, envy, and jealousy can be attributed to a spiritual war that remained largely in the heavens... UNTIL NOW. That war is here, and is happening all around us. The problem is that contemporary Christianity has struggled in its lack of understanding of the true nature of spiritual warfare, prophecy, and knowing that the word of God testifies that something far beyond-the-natural is taking place. Most are experiencing great difficulty as tribulations ramp up, and they are shocked by the unfolding reality of Jesus' statement: 'There's never been a time like this before, nor would be again' -- meaning the impending cataclysms they see unfolding in every country, city, small town, and individual home on this planet. Satan has deceived the whole world, and now he's going about destroying everything that God has created; first and foremost, mankind and the descendants of Adam and Eve. Humanity is facing total extinction.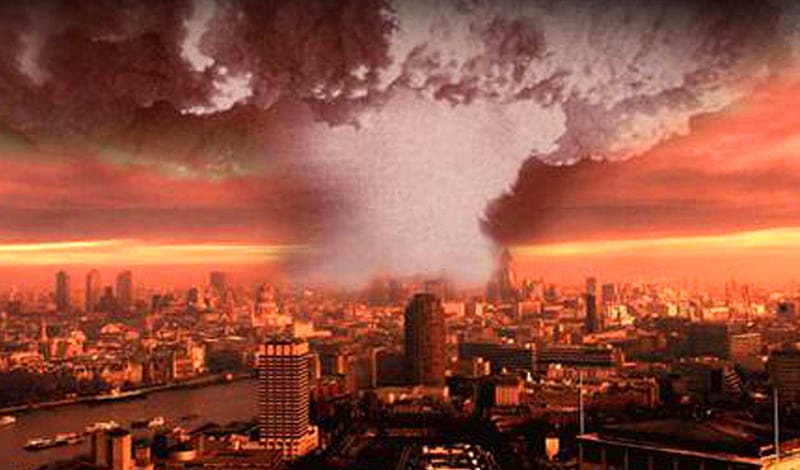 To sum up where we are in history, in my researched opinion, if we do not acknowledge that we're smack-in-the-middle of the end-times we're embodying the very-essence of Lucifer, the liar of all liars. The headlines, and even what we're seeing outside our own windows, says we can deny it no more. The end-of-the age is at hand. Satan, the adversary of all mankind, is making his final push to conquer God's creation.
In this PRIVATE BRIEFING the science behind some of the most spiritually-evil, technologically-diabolical inventions is laid out for you to pray over and ponder; courtesy of Science Guy. They will use weather warfare, and any means at their disposal to take us out. The once captive Fallen Angels have been loosed and are now converging for the kill: they are seducing, destroying, and preparing for their final battle with God Almighty. No matter what technology is used to wage war against the Redeemed of the Lord, it's subject to the Blood of Jesus and our Father's protection.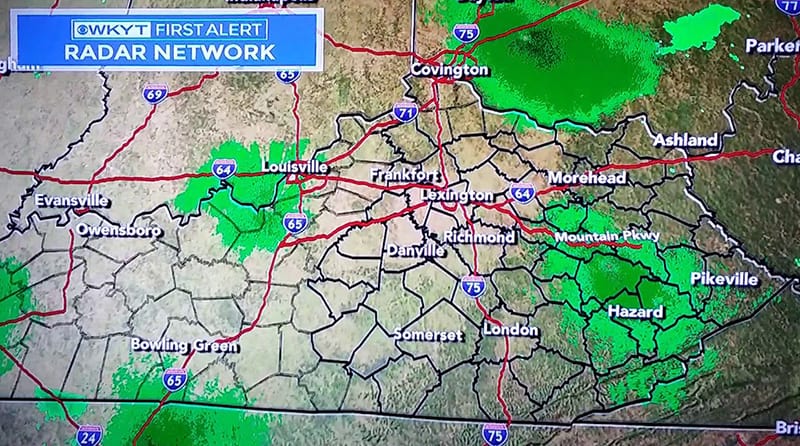 ...But know this: there will be no end to the evil-crescendo known as the Great Tribulation before 2/3rds of the world's population has been destroyed. The word of God declares that it is within the heart of a king to search out a matter – and what applies to the heart of the King, in this case Jesus, is His desire to impart the gifts of the Holy Spirit to His people. It's only through these gifts that we can overcome a darkness that is worsening by the second. Yet, it's God's promise that He'll get us through it, and empower us through the darkest of times. God's people can wait no longer; we must except the reality that we're near the end, and get into the war that's out to destroy our families, and our heritage. Be strong and of good courage for the Lord our God is with us! AMEN and AMEN!"
---
INFO WARS: Did Joe Biden Launch Weather-Weapons Against Kentucky?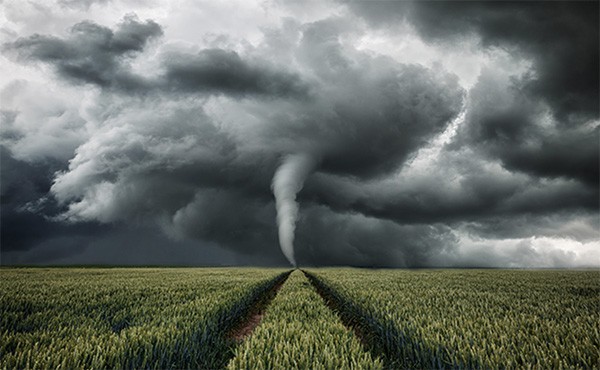 LINK: Kentucky_WARFARE
---
SCIENCE GUY Special PDF Report: Weather Wars Initiated!
---
Our Town Is Gone': Kentucky Residents Experience Huge Loss After Tornado Kills Dozens, Wreaks Havoc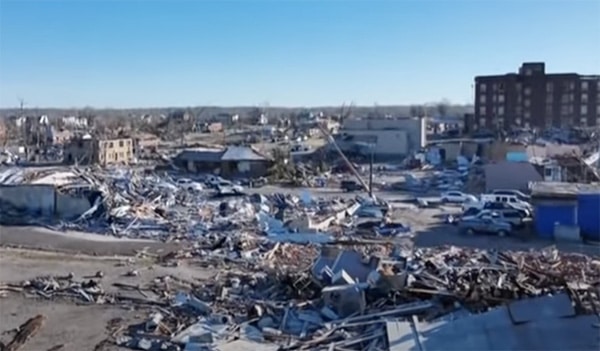 LINK: Residents_STUNNED!
---
Six States Grapple With 'Largest Tornado Outbreak in Our History'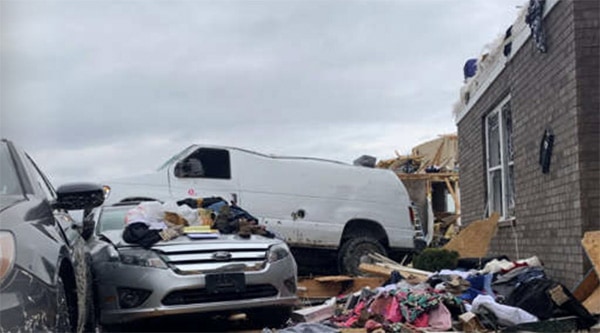 LINK: Tornado_OUTBREAK!
---
WEAPONIZED TORNADOES WREAK HAVOC IN US SOUTH!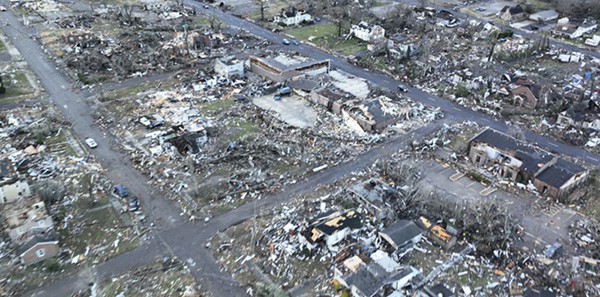 LINK: Kentucky_WASTELAND!
---
Steve Quayle's WEATHER WARS!
IN STOCK NOW: Get this unique Large Format Book and GET PREPARED!
"Technology will make available, to the leaders of the major nations, techniques for conducting secret warfare, of which only a bare minimum of security forces need be appraised… Techniques of weather modification could be employed to produce prolonged periods of drought or storm!"

Steve Quayle
LINK: Weather_WARS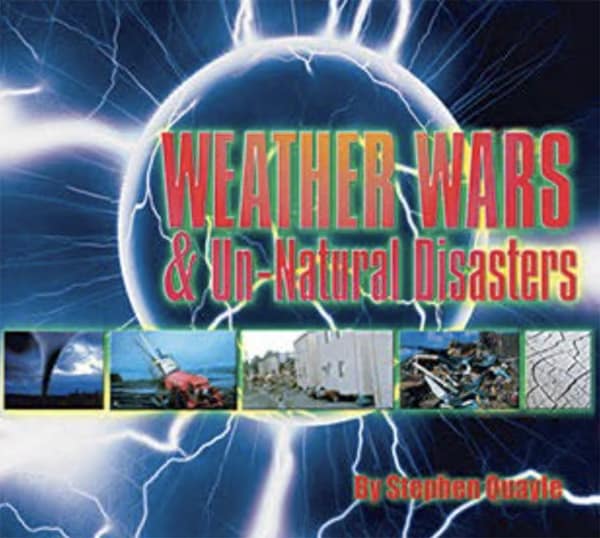 ---
Copyright © GenSix Productions 2021, All Rights Reserved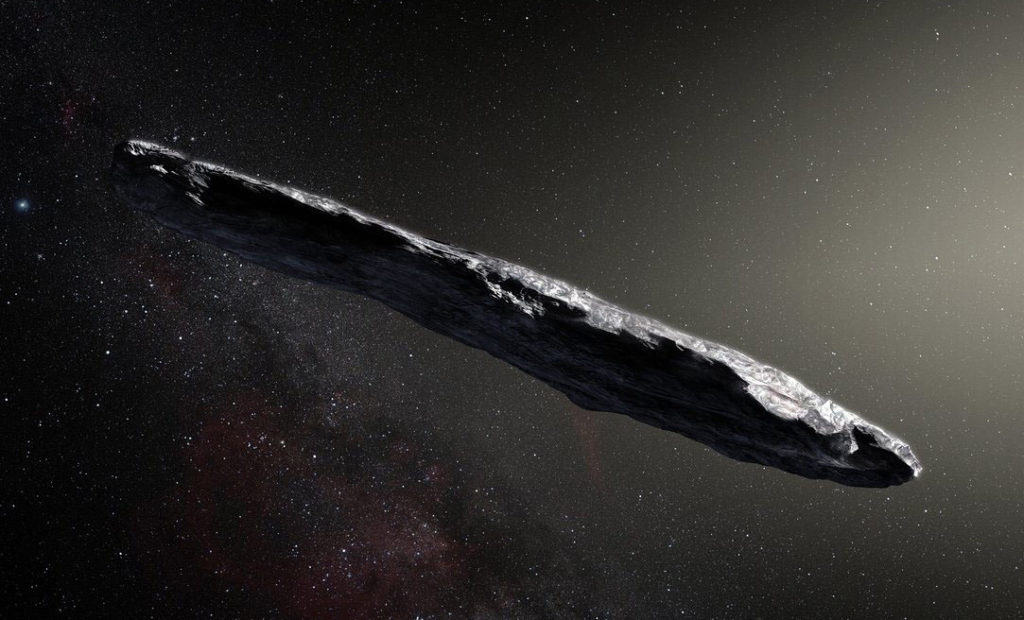 Steve Quayle: "One of the most notable details from the series Star Trek were the perpetual references to the Klingon's ships being able to CLOAK: meaning, the main characters arch-enemies could have their spacecraft disappear, or make their ships invisible to the naked eye. There are several things to note from this feature appearing in a popular sci-fi series: One, Hollywood always spills the beans on existing, secret technology before it becomes public, and two, is this cloaking technology the reason we've had trouble getting 'alien' craft on film for so long? There are a few exceptions, like this video here where one of our own TR3B advance anti-gravity craft must have had a failure in its cloaking device, appearing several times over the skies of France and Belgium- LINK: TR3B_VIDEO The cloaking-maintenance crew must have gotten fired over this sighting. So, what else is flying up there right now, cloaked from view, watching us, biding their time?
In March 2017, the first extra-solar asteroid came into our system. Named Oumuamua, Harvard trained astronomers declared that there was something different about this object. Oumuamua could actually speed up, and showed other signs of intelligent control! Since we all know a piece of inanimate rock cannot do this, just what could this object have been? We might have a clue if we study an event that took place in 761 BC, the Mars-Earth Wars. The asteroid belt between the planet Mars and Jupiter was once a planet called Rahab, spoken of in scripture (Rahab was also known as Astra). This mysterious planet was destroyed due to the gravitational fields of Mars or Jupiter, and the reason this was allowed to happen was because of a war taking place in the heavenlies. (For much more in-depth information on Mars and the Mars-Earth War with Lucifer, take advantage of a special I have going on right now for two of my most critical, large-format books: Cydonia and Mars-Earth Wars: 2 Book Special Link: MARS)
So, why is this ancient planetary-battle so important to what's happening today? Oumuamua, coming from outside our solar system, literally transacted the exact orbital point where Rahab, Lucifer's home world, would've been--had it not been destroyed. So, it is not by coincidence that this strange object, with intelligent and sentient characteristics, was able to direct its motion and control its speed!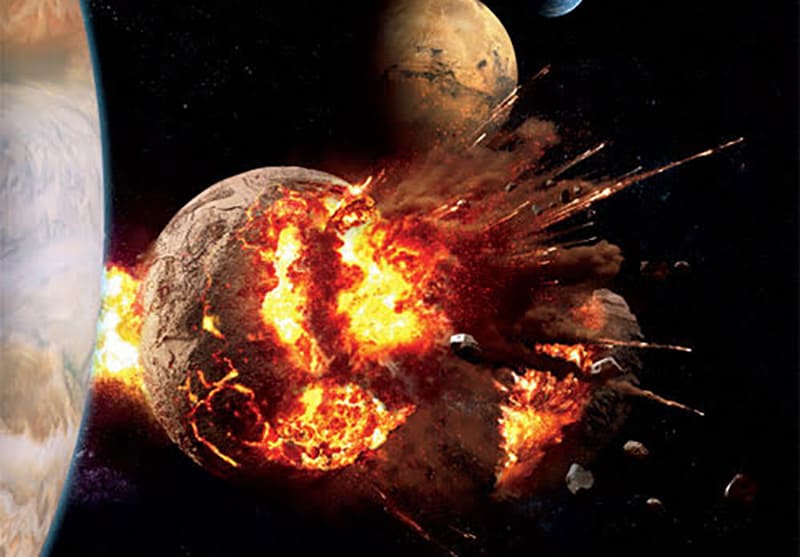 The reason I'm giving you the background on the extra-solar visitor is to draw your attention to our ongoing expedition in Mexico, Latin America/South America. Eyewitness testimony of someone who has seen the inside of an alien craft described the controls to me, and this person had no way of knowing that I'd be able to confirm their claim, so this testimony is pretty incredible. In their description of the craft, the external surface didn't look like the classic flying saucer, but more like a meteor or asteroid. Now comes the big surprise, and is the reason I mentioned CLOAKING at the outset of this article. Many of the objects in the Rahab asteroid belt may be using a form of cloaking-camouflage to mask their existence until it's time for them to be revealed to our world. When this happens, when DISCLOSURE takes place, the greatest deception in history will be unfolded to a human society that has been primed to take the bait.
There are other anomalies associated with Oumuamua that sync with what we have called the 'Nephilim Stone' that we discovered in Mexico. The Nephilim Stone shows in carved detail the planet Rahab literally cracking up and exploding! Many ancient civilizations have associated Mars with war, which is quite compelling in its ramifications. Add to this that people from around the globe have for years been posting videos of 'space materials' that don't burn up in the atmosphere, but crash the earth all around us! Just where is all this material from? Everyone has heard the term 'hiding in plain sight,' -- and this appears to be a perfect example of that!
Now, here's where it gets really interesting. A few days before my friend Greg Evenson went to be with the Lord Jesus, we were talking about an interview he wanted to do with me. The focus of the interview was going to be about his time in the Secret Space Force, and his orbiting of the planet Mars around its Jupiter-facing pole. Greg said that he went down onto the surface of Mars and beheld thousands of pieces of crystal, unlike anything he'd ever seen. These magnificent crystals emitted light in all directions, even though they had been shattered into 1000 pieces! Instantly, I knew that what he was beholding the destroyed crystal throne of Lucifer himself, that was destroyed by the Living God when He turned Lucifer's planet Rahab into an obliterated asteroid field. Most people don't know that Greg was a Green Beret. He was also one of the most highly decorated law-enforcement officers in Kansas history. His biggest secret by far though, was being a member of the Secret Space Command that's been in place since the late 1940s. Even the closest members of his family never knew this about him. It broke my heart when Greg passed away, and we never got a chance to do that interview.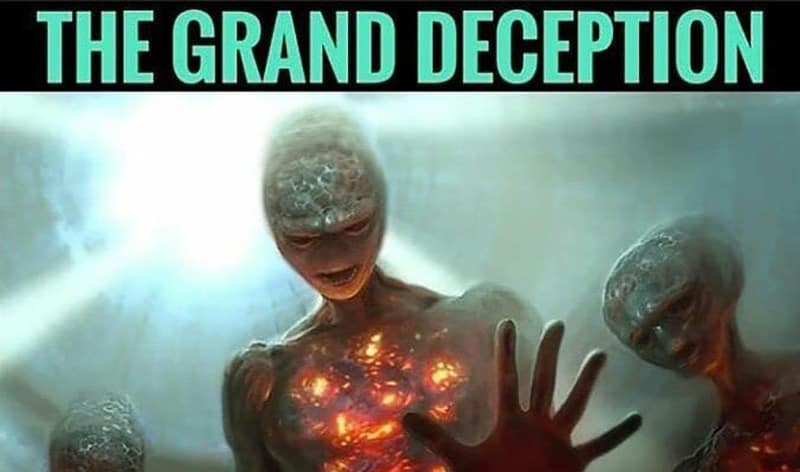 Why this is all pertinent is simple: There are layers and layers of secrets, and Mars and all of our planets were involved in a very mysterious war that must be understood. The cataclysms and catastrophes that took place in the ancient heavens illustrate a battle between Almighty God and the rebellious cherub Lucifer. That war continues until this day. My prayer is that those of you reading this can understand what's at stake here. In these PRIVATE BRIEFINGS, we're not just reviewing an alien presence throughout history, but delving into a vast deception that is about to be unleashed on the inhabitants of Earth. The stage is being set for the times Jesus spoke about when He said 'there has never been a time like these, nor would be again.' May God grant all those with eyes to see and ears to hear the wisdom to be overcomers in these dark days. There has never been an enemy like this, one that can come at you from all directions at once; above and below. Men's hearts will literally burst 'for fear of looking after the things coming onto the Earth'.
In closing, please note that Gene Roddenberry, creator of Star Trek, was a CIA agent. He was given real 'alien intelligence' and was privy to actual high-tech inventions that he was ordered to release (in the form of science fiction) to let those in the real world know exactly what was coming. As you read the enclosed links below, keep in mind that these scientists do not possess Cosmic or Majestic clearances, and probably have not seen proof of 'aliens' firsthand. Still, we're warning you and revealing the secrets-of-the-unknown as best we can, so you can be equipped for the lie that is soon to come. Be blessed and encouraged because God says His people are destroyed for lack of knowledge, and you've gained knowledge by reading this post that will deliver you from the greatest Alien-Luciferian Deception since the creation of Mankind! Be on guard, and warn others!"
---
Not saying it was aliens, but 'Oumuamua probably wasn't a nitrogen iceberg
"THIS CERTAINLY HAS STAYED IN THE NEWS! NOTE THAT THE ARTICLE IS DATED NOVEMBER 15, 2021!"

Steve Quayle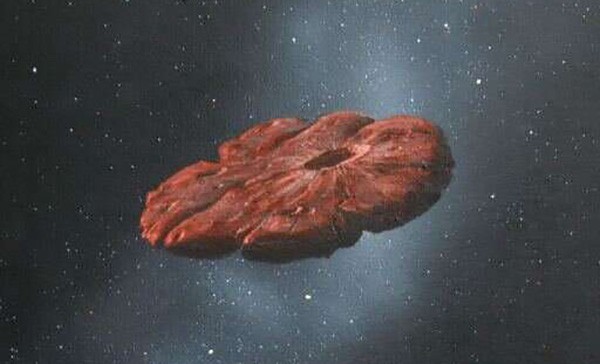 LINK: Not_An_ICEBERG!
---
What If Oumuamua Is the Real Deal?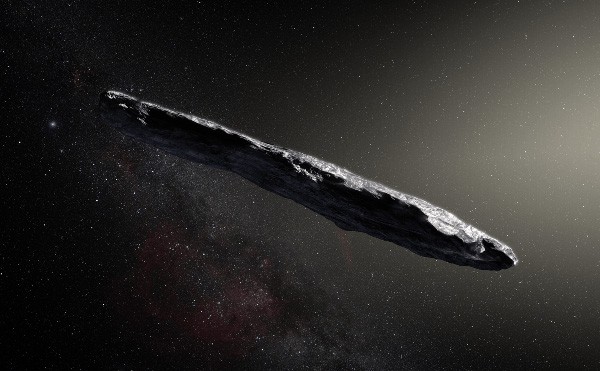 LINK: The_REAL_DEAL!
---
Is Phobos an Artificial Structure?
"YES! I KNOW A LOT ABOUT THIS MOON -- AND ITS ARTIFICIAL!"

Steve Quayle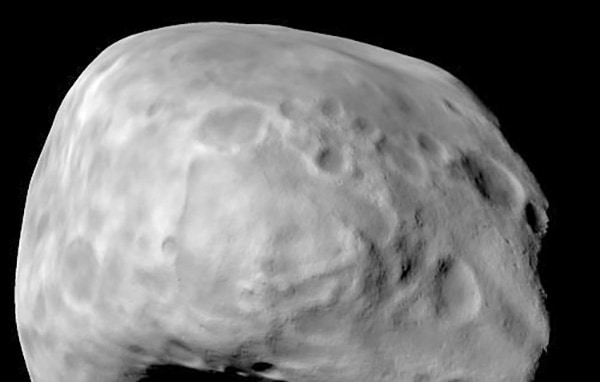 LINK: IsPHOBOS_REAL?
---
'Time traveller' warns alien invasion disguised as meteor shower will take place next year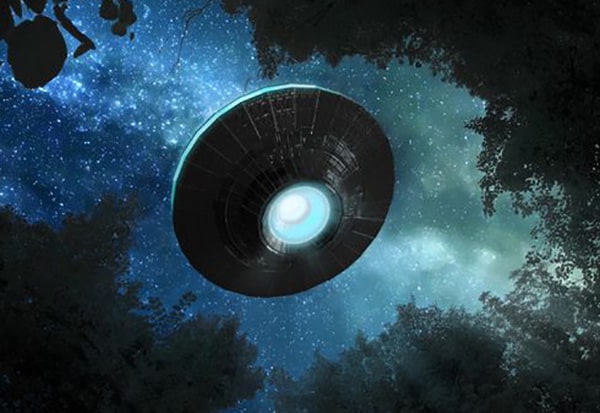 LINK: Coming_SAUCER_SHOWER!
---
The first interstellar visitor to our solar system, could it be a technosignature of extraterrestrial intelligence?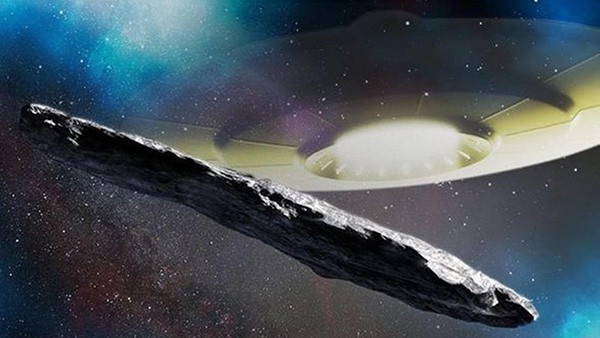 LINK: First_VISITOR!
---
New Yorker: Have We Already Been Visited by Aliens?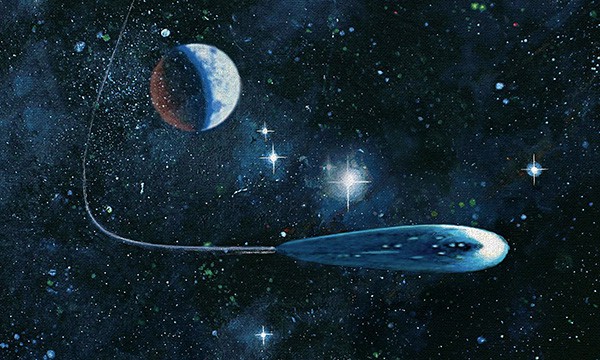 LINK: Have_We_Been_VISITED?
---
The Galilei Project, Extraterrestrial and Oumuamua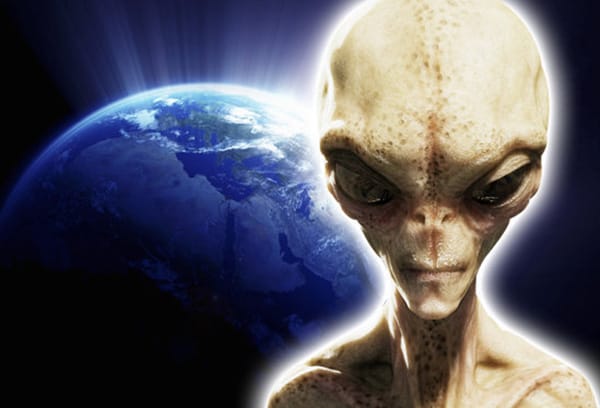 LINK: Galilei_PROJECT
---
Steve Quayle's MARS 2-Book Special!
Special Price: $49.99! Get Mars-Earth Wars by Steve Quayle AND Cydonia by David Flynn
"These are most detailed and important books on the secret mysteries of MARS!"

Steve Quayle
BOOK LINK: MARS_2Book-Special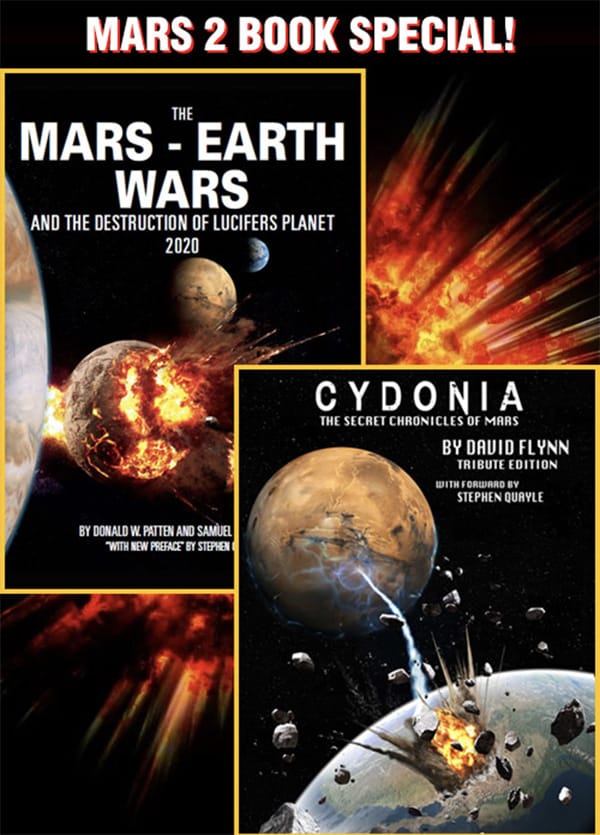 SPECIAL MARS PDF:
---
Give the GIFT of WARNING to Your Friends or Family: Now at 30% OFF
Like the fiction/FACTion of Star Trek, the novel series Zero-Gs reveals the secrets of what's really going on behind the scenes, detailing the steps that will take place before the "Alien Deception" arrives. How could this event deceive even the strongest Believers? From cloaking technology, forced vaccinations and genetic upgrades, to the rise of the "Beast", Zero-Gs unfolds the end-times in a creative and unique way. If you have friends and family that need WARNED, that may not be willing to listen to Steve Quayle or Tom Horn, but might read a cleverly disguised road-map to the dangerous days ahead, get them a one-of-a-kind book series at a discounted rate: Use coupon code FRIEND30 and get 30% OFF now through the end of December!
(all books will be author-signed, and personalized to your friend or loved-one, just put their name in your order-notes!)
BOOK LINK: Zero-Gs_GIFT_Sale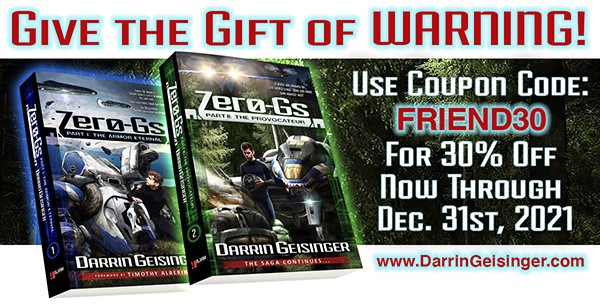 Use Coupon Code FRIEND30 for 30% OFF!
Copyright © GenSix Productions 2021, All Rights Reserved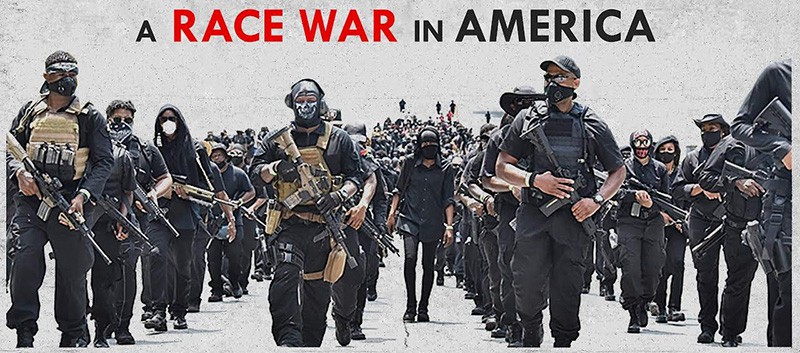 Steve Quayle: "When Obama was elected president, I made a statement that he would be the 'Obama-nation that makes it desolate' – IT being the United States. Until recently, most Bible scholars overlooked Jesus' statements about 'nations rising against nations,' never realizing that He was speaking about 'racial wars and divisions' in the context of the end of days. 'Kingdom against kingdom', from Babylon forward is pretty easy to track, but it wasn't until Obama took office that he and white-hating expositors started pushing the racial divide that literally undermined all of the progress toward racial peace and equality that we'd gained over the last 50 years. Racial tension looks to be boiling over into all-out race war.
Moving on from the race-issue for a moment, we come to the divide over religion. Contrary to what the false-prophet-pope claims, that 'all roads lead to heaven,' Christianity and Islam cannot exist together. The word Chrislam is an abomination before the Living God. It should be obvious that Islamic Terrorism, and the murder of Christians worldwide, doesn't constitute anything near the false promises of Chrislam. A great tragedy, in my opinion, was when the book A Purpose Driven Church was not challenged in the pulpits of America. Its author even bragged that it was the second best-selling book in the world next to the Bible--while chuckling! The purpose of the Church is NOT to be seeker-friendly and compromise all your once-held beliefs, but to stand firm in the face of crumbling faith and persecution. Campbell McAlpine, a famous Scottish preacher, stated in one of his amazing sermons that the 'butcher drives what he's going to slaughter, while the good shepherd leads His sheep to still waters.' Chrislam and the lack-of-purpose Church (for the most-part), are driving Believers right to their execution.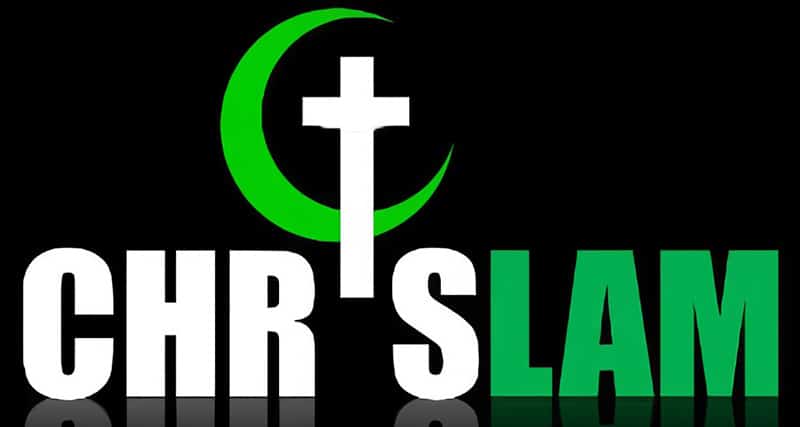 There has never been a case of any uprising in ancient history where the slaughter of innocents did not take place. In the 20th century alone, 100 million lives (minimum) were destroyed by Stalin, Mao, Hitler, Pol Pot, and other tyrants who covered the ground with innocent blood! And now we come to today, where December's calendar events will include halting food at the front end of the supply chain, mass-store-closing, and the very limited items available drying up before most citizens can get their hands on them.
The end result will be that tens-of-millions of people will be forced into FEMA death camps. Following that, or concurrent with it, energy and communications will be shut down, with the Internet and voice traffic BLOCKED. Any remaining patriots will not be able to connect with one another, unless they have short-wave or satellite phones. If that wasn't enough, their new bio-weapons will be launched against an already terrified nation.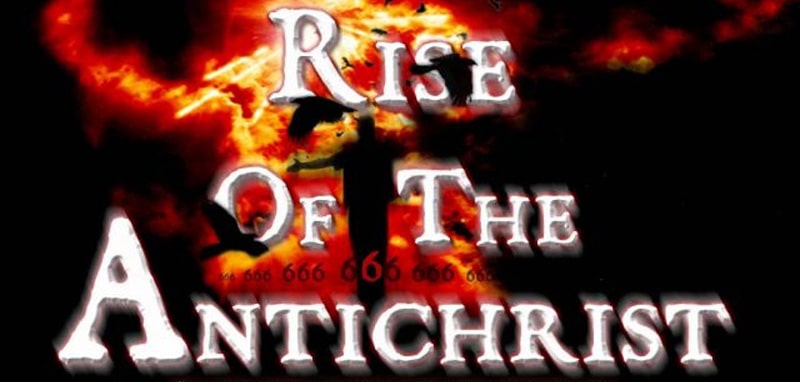 Meetings are underway now to discuss the necessary wars to bring on the arrival of the antichrist, also known as the Son of Perdition. By mid-December, mass-human sacrifice will take place as the leaders of the world pledge allegiance to their god, Lucifer. Lucifer will then call upon his various legions of Fallen Angels to personally oversee an all-out attack upon humanity. Society will unravel. Meanwhile, the controlled main-stream-accessory-to-murder-press will stoke the fires of class-war, race-war, and religious-war, as ordered by their masters -- until literally all hell explodes on Earth.
And then there's the weather. If you think the weather has been wild the last few months, or this year, you haven't seen anything yet. Volcanoes HAVE BEEN triggered and MORE WILL BE triggered, as voluminous amounts of volcanic ash, sulfur dioxide, and glass particles are ejected into our upper atmosphere. We are all in for a very DARK WINTER, courtesy of geo-engineering and Weather War technology that goes far beyond anything we've seen to date. Buckle up, and prepare to cling to God Almighty as the these final days stretch into the time before His wrath is unleashed on those who are at war with Him. He has promised to shelter those under his wings – so stay prayed up and prepared – and do not lose heart!"
---
SPECIAL ALERT: Coming Lockdowns and Starvation!
---
We Are a Dangerously High Risk of Civil War in America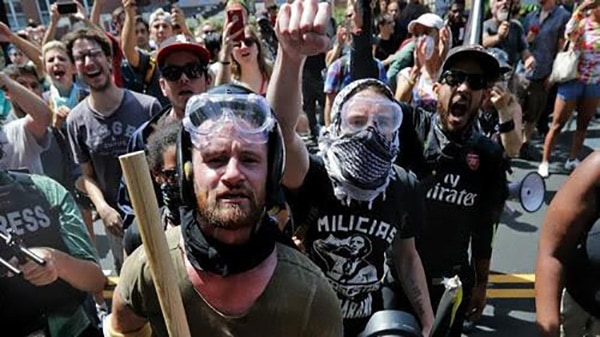 LINK: Civil_WAR!
---
A 'Pandemic Of Lawlessness' Will Usher Us Into A 3rd World Nation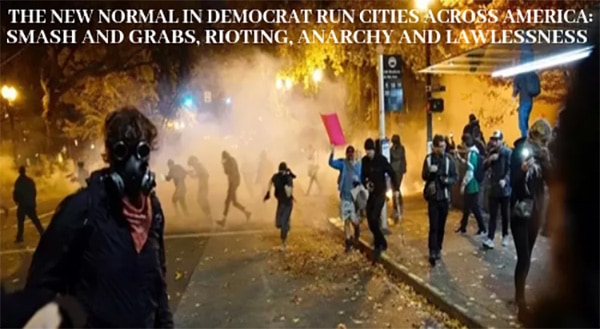 LINK: LAWLESS_Choas!
---
Why Do Government Officials Want to Ban Ham Radio?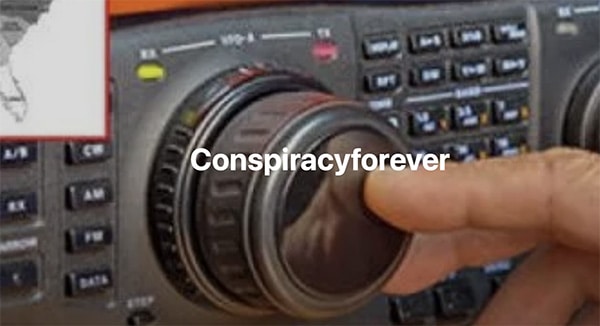 LINK: HAM_Radio!
---
World-wide catastrophes are about to Ignite the Greatest Migration in Earth's History! Get this new film by Steve Quayle and warn your families about what is coming: Megadrought – The Annihilation of The Human Race Accelerates! Get your DVD or Stream VOD right now: MEGADROUGHT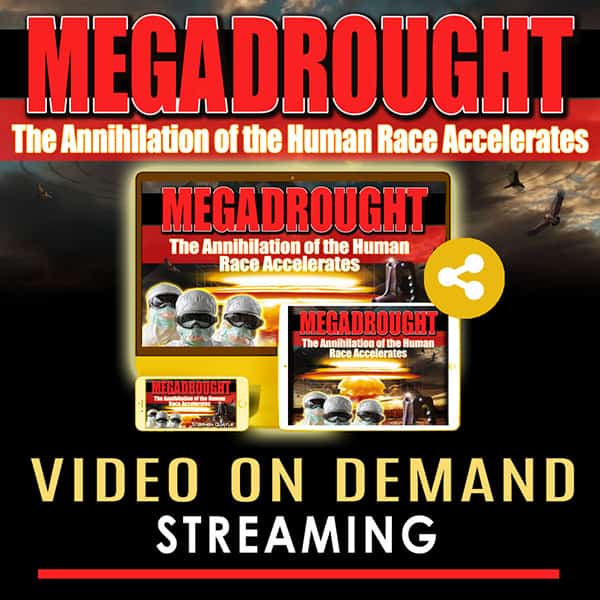 GenSix LINK: MegaDROUGHT_VOD