Steve Quayle: "The next 48 hours may decide the fate of the world as President Putin is pushing back hard against the Globalists. As of this morning, April 19th, 2021, Ukraine is now surrounded by tanks as well as nuclear warheads (on tactical munitions), as well as aircraft, missiles and other ordinance. The fact that the United States, NATO, and all military assets are to be out of Ukraine by Wednesday the 21st is a shocking reality. Putin has made it very clear that if the U.K., NATO and the U.S.A. don't back away by his deadline, he will declare that we have chosen to make war on Russia. He is giving us the opportunity to change our stance and back off before this situation turns into World War III.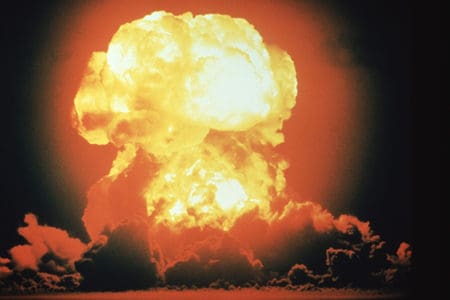 The U.S. has vastly underestimated Russian capabilities, determination and technology. Hypersonic missiles, along with Russian electromagnetic weapons, are already fielded. The question before the U.S.A.: Have lying spirits literally deceived our military into believing that the we still have military superiority? The fact is, previous presidents from the Bush era, Clinton era, and Obama era, have done everything in their power to undermine the U.S. military in order to facilitate a global reset. Now we're seeing daily the propaganda machine of the Western Press, along with the European Union, endlessly praising Globalism. American Christianity, by failing to teach biblical prophecy and preaching the words of Jesus as they relate to the end of the age, have contributed to the Great Deception and Great Falling Away, specifically as it relates to our once amazing country.
In my opinion, we are a dying nation, with a dying currency, full of traitors in our highest political and technological ranks. These traitors have betrayed their allegiance to the very nation that gave them freedom, and used that freedom to become complicit partners in the destruction of our liberty and privacy. Over the next several weeks, we will witness international events that will change the face of the world's financial system, devastating the U.S.-dollar-based-global-trade-system, forever altering the future of the United States. If we even still exist as a nation after the upcoming financial meltdown, the book of Deuteronomy states that we will be 'brought down very low as strangers are raised very high above us'. Three letters should scare the hell out of our defense department: EMP. Russia even calls their EMP weapons 'Weapons of Indignation'. America, which has rejected the Living God, slaughtered hundreds of millions of innocent lives, embraced every form of debauchery, and leads the world in child trafficking, now must face God's righteous judgment! Isn't it interesting that Russia will use 'EMP Weapons of Indignation' as the device that God uses to bring about His judgment on this unrepentant nation!"
UPDATED 9:22 PM EDT: U.S. EMBASSY AND ALL DIPLOMATS ARE ORDERED TO LEAVE RUSSIA BEFORE WEDNESDAY OF THIS WEEK. THIS MAY BECOME A GLOBAL FINANCIAL PEARL HARBOR EVENT!
1> PRESIDENT PUTIN HAS ORDERED THE ENTIRE USA EMBASSY TO BE CLOSED DOWN WITHIN THE NEXT 48 HOURS, NO EXCUSES WILL BE ACCEPTED!
2> JUST LIKE RUSSIA DESIGNED AND TESTED THE NATION-WIDE KILL-SWITCH, WHICH CUTS ALL EXTERNAL INTERNET ACCESS BUT STILL ALLOWS INTERNET SERVICE TO OPERATE NORMALLY. THERE IS NOW A KILL SWITCH WHICH CUTS ALL EXTERNAL CONNECTIONS TO THE SWIFT SYSTEM WHEN DESIRED! ADDITIONALLY, THERE IS A KILL SWITCH WHICH HALTS ALL DOLLAR AND EURO-BASED TRANSACTIONS FROM HAPPENING. THE IMPORTANCE OF THE NEW KILL-SWITCHES MEAN, THAT IF PUTIN HITS THE SWIFT-SYSTEM, KILL-SWITCH FROM RUSSIA, ALL RUSSIAN BACKED LOANS IN THE WEST BECOME INSTANTLY DUE AND PAYABLE WHICH WOULD BRING THE USA DOLLAR, AND THE EURO, AS WELL AS THE GLOBAL FINANCIAL SYSTEM, TO THEIR KNEES!
3> WHEN PUTIN IS DONE WITH HIS PLANS, HE WILL HAVE DONE MORE DAMAGE TO THE U.S.A. AND TO NATO AND UK, THAN ANY SHOOT-EM-UP WAR COULD DO (WITH ZERO RISK TO HIS OWN PEOPLE)
4> WHEN RUSSIA AND OTHER KEY COUNTRIES DECOUPLE FROM THE SWIFT SYSTEM TO THEIR OWN SYSTEM THAT SHUTS DOWN TO ZERO THE VALUE OF " SANCTIONS" BECAUSE HOW CAN YOU SHUT DOWN THE FLOW OF MONEY TO A COUNTRY WHO DOES NOT DEPEND ON A MONEY TRANSIT SYSTEM WHICH DOES NOT DEPEND ON YOUR SERVERS TO OPERATE.
5> IF TEAM BIDEN GOES LOCO AND THREATENS NUKES THEN NO PROBLEM FROM RUSSIA'S VIEWPOINT THEY WILL JUST KILL THE USA WITH LEVEL 1 EMP PULSES THAT ENDS TEAM BIDENS TEETH AND ABILITY TO FIGHT.
6> THE STRATEGY OF PUTIN IS TO FIRST AND FOREMOST PROTECT HIS OWN PEOPLE WHICH IS WHAT ANY GOOD LEADER SHOULD DO!
RUSSIA HAS BEEN PREPARING FOR THIS DAY FOR MANY YEARS!
God Bless and Stay Safe, Science Guy
FLASHBACK ARTICLE:

SWIFT and the Weaponization of the U.S. Dollar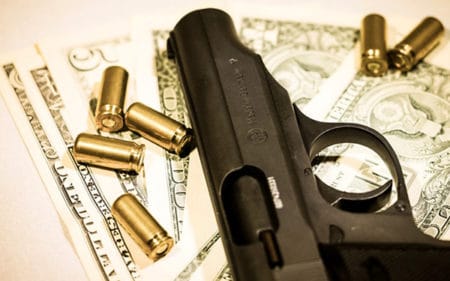 LINK: DollarWeaponized/Article
EXTINCTION PROTOCOLS June 11th-12th: REGISTER TODAY: www.GenSix.com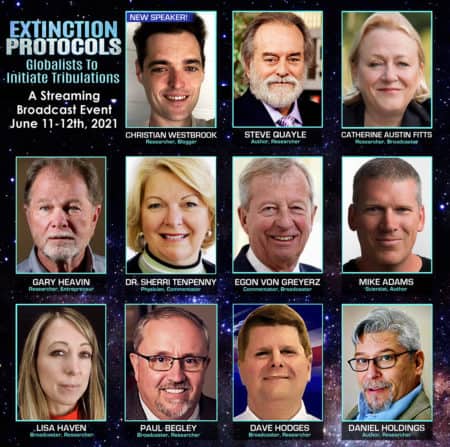 Hal Turner Radio Show: "Slide To War Continues"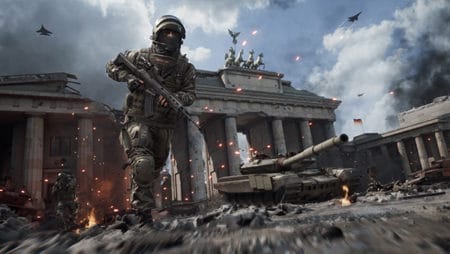 LINK: SlideToWAR/Article
Steve Quayle: "I HAVE INDEPENDENT CONFIRMATION THAT THE U.S. AMBASSADOR, WITH ALL HIS EMBASSY STAFF, HAVE BEEN ORDERED OUT OF RUSSIA!"
After Assassination Disrupted, Belarus to Merge With Russia!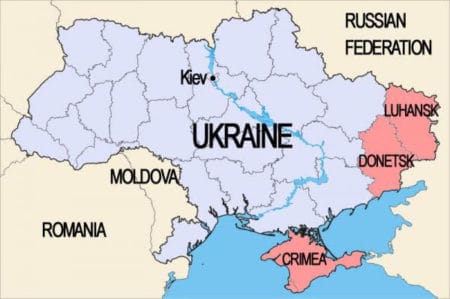 LINK: RussiaMERGE/Article
Next 'Great Depression' Coming As US Enters Worst Mega Drought In 1200 Years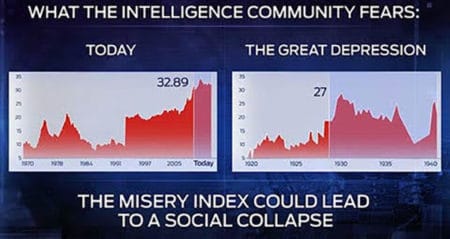 LINK: GreatDepressionComing/Article
Precious Metals from Steve Quayle, Your Trusted Source!

LINK: PreciousMetals/Link