EXTINCTION PROTOCOLS Streaming Event in just 23 days!  REGISTER NOW: www.GenSix.com
ALERT Post is Copyright © GenSix Productions 2021, All Rights Reserved
Darrin Geisinger: "An operation codenamed, 'Dark Winter', was a bio-terror training exercise conducted in June of 2001. This exercise was designed to simulate a bio-weapon's attack on the U.S.A., and this term 'Dark Winter' would later appear in several instances, most notably in Joe Biden's presidential debate where he said that our country was, 'about to go into a dark winter,' essentially preparing anyone listening to expect the current PLANdemic to worsen, and thus also expect your freedoms to be further eroded. With Anthony Fauci also saying that, 'there is no doubt Donald Trump will be confronted with a surprise infectious disease outbreak during his presidency' long BEFORE Covid, you would have to be a block of wood not to see that they've orchestrated this outbreak, far in advance, to their own nefarious ends. And the results of their pre-planned, pre-programmed crisis are obvious: massive loss of individual rights, small businesses closing en masse, supply and labor shortages crippling the economy, with prices drastically increasing for lumber, groceries and now gasoline.
Take a moment to picture just what else 'they' are capable of in order to bring the American Patriot Movement, and individual freedom, to its knees. We are about to experience a shortage on everything, chief among them is critical thinking and good sense. The majority of people in this country, and all over the world, seem to have left their brains disengaged and are slurping up whatever noxious lies they're handing out as the gospel-truth.
What the population cannot see, though its right in front of their eyes, are the goals of this dark, globalist agenda. It can't be said any better than in the one of the links we've provided in today's ALERT: 'The Coronavirus Dark Winter PSYOP by Gary D. Barnett. In his article, Gary says, 'Multiple agendas are being advanced, and the destruction of the economy and the resulting dependence of the population on government are going forward and being accepted. Pending legislation to print more money and dole it out to those out of work is already in process, as $3 trillion will most likely be distributed in small part to appease those not working, but most of that newly printed money will be used to continue the transfer of wealth to the few at the top. As debt, poverty, and bankruptcy continues to decimate the general population, the top of the heap will continue to buy up assets at depressed prices with taxpayer money, so in essence, those now starving are helping to enrich the perpetrators of this fraudulent virus scam'.
This news is not new: The rich getting richer at the expense of the poor is so cyclical, it's almost boring to contemplate. What will not be boring is a sudden shortage of food that will make the toilet paper scramble more laughable than it already is. When people get hungry, there will be panic, and at that point, no amount of violence will be off the table.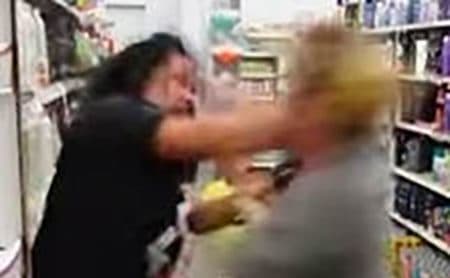 In our main link below, Robert Wheeler of the Organic Prepper states, 'Copper, iron ore, and steel. Corn, coffee, wheat, and soybeans. Lumber, semiconductors, plastic, and cardboard for packaging. The world is seemingly low on all of it. You name it, and we have a shortage on it'.
Now that we've established that they planned this economic meltdown long ago, and it's happening right now, what are you going to do about it? The first thing I would do is make sure you hear every single one of our EXTINCTION PROTOCOLS speakers as they uncover the lies, expose the fraud, encourage, equip, and inform you of the real truth of what's going on. The brave voices that are still warning the public are dwindling. They are being silenced on social media and other high-profile platforms. Take advantage of what Steve Quayle has put together with this unprecedented lineup of expert presenters. Your registration will also assist GenSix Productions to continue to operate as the days get ever darker, with your support helping to get the word out to anyone with ears to hear.
EXTINCTION PROTOCOLS will provide you with sound advice and practical next-steps that you can take right now to get ready for what they have planned. Those that do not prepare, will be bowled-over by their agenda, with no choice but to comply with tyranny. Resist, and register today": www.GenSix.com
Steve Quayle: "THESE VERSES NOT ONLY APPLY TO THE TIMES WE LIVE IN, THEY ARE THE WARNING THE WORLD NEEDS TO HEAR!"
John 9:4-5: I must work the works of him that sent me, while it is day: the night cometh, when no man can work. As long as I am in the world, I am the light of the world.
Mark 13:17-19: But woe to them that are with child, and to them that give suck in those days! And pray ye that your flight be not in the winter. For in those days shall be affliction, such as was not from the beginning of the creation which God created unto this time, neither shall be.
Are You Ready for the EVERYTHING Shortage?
LINK: Everything_SHORTAGE
STEVE - TEAM BIDEN (JOE AND KAMELA AND HANDLERS) WAS BLUNTLY TELLING THE PUBLIC THAT WINTER 2021 WAS GOING TO BE DARK AND VERY COLD.
REASONS BEHIND SUCH A SIGNIFICANT STATEMENT:
1> ENERGY WILL BE SCREWED UP NATION WIDE (INTENTIONALLY I WILL ADD) THE SECOND SHUTDOWN OF COLONIAL PIPELINE PROVES THAT ( TEAM USA FALSE FLAG DIVISION) IS NEVER ONE TO MISS A CHANCE GIVEN TO THEM OM A GOLDEN PLATE. BECAUSE OF LACK OF FUEL NOW THAT MEANS THAT THE FARMS IN THE SOUTHEAST SECTION OF THE USA WILL TAKE A HUGE BEATING BECAUSE OF NO FUEL NOW!!)
2> BEHIND THE SCENES TEAM BIDEN HAS A GOAL TO HAVE ALL GUNS IN THE HAND'S OF RADICALS WHO SWEAR TO THE TEAM BIDEN AND WILL BE USED TO GRAB THINGS FROM THE " NON COMPLIANT PEOPLE AS WELL AS KILLING THEM IF THEY REFUSE BE RE EDUCATED AND COMPLIANT.
I AM TRACKING THIS SET OF TOPICS BECAUSE IT IS OF GRAVE IMPORTANCE AS WELL
GOD BLESS YOU ALWAYS AND KEEP YOU SAFE ALWAYS, God Bless, Science Guy
Biden's Dark Winter Statement – The Altar of Deceit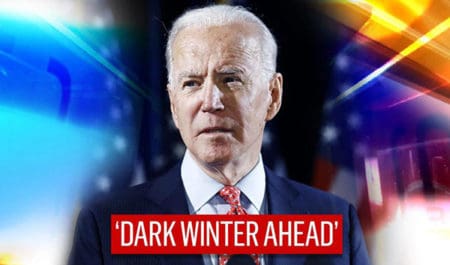 LINK: Biden_DarkWinter
What Comes After the 

Economic

 Collapse?
The Economic MELTDOWN is almost upon us. Find out why 'they' must soften the world up first before the DECEPTION truly begins! LINK: BookInfoHere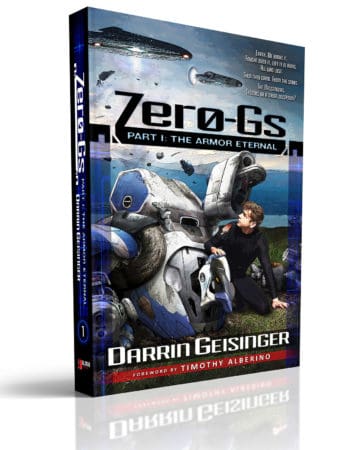 LINK: BookInfoHERE
Precious Metals from Steve Quayle, Your Trusted Source!

LINK: PreciousMetals/Link